Cleaning and sanitizing every surface has become the new norm these days, especially with viruses and bacteria all around us. While we spray disinfectants, mop our floors, clean the counters, the walls of our homes are ignored.
There's no shame in saying we forget to clean our walls. Even the most diligent of cleaners in the whole world can be downright confused when it comes to cleaning walls. After all, there is no one right way to go about wall cleaning.
If you have no clue about the best way to clean walls, you have come to the right place. We'll be giving you a few helpful tricks to jumpstart your session. Who knows, you can get your house and your walls looking brand new than ever before.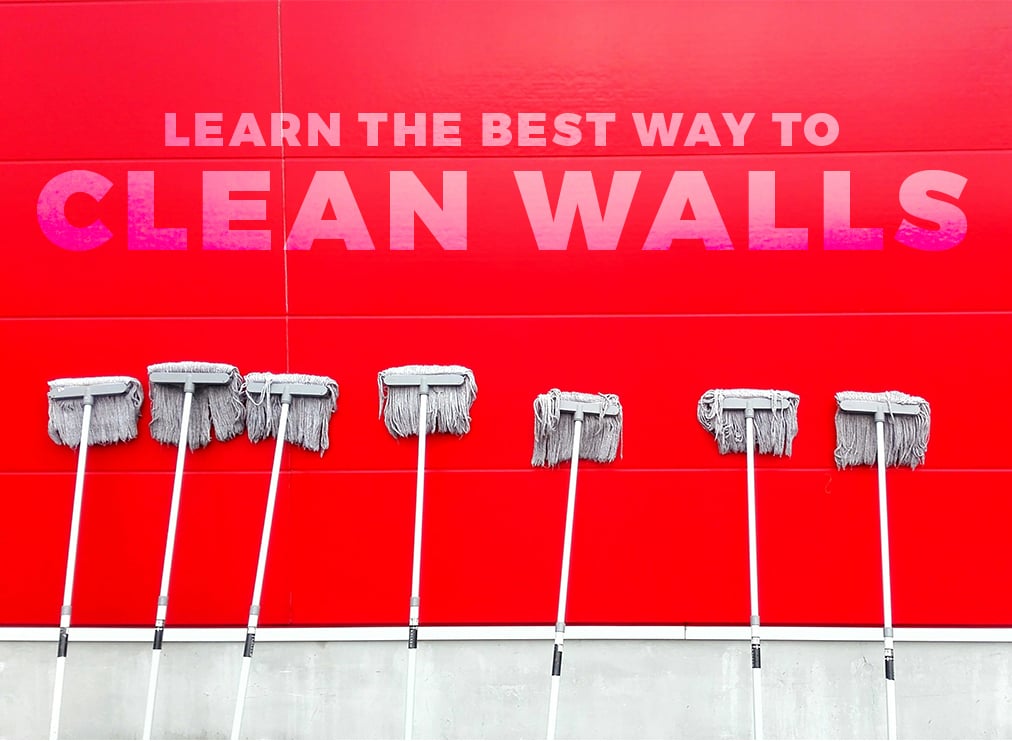 Wall Cleaning Tips to Try Out Today
Start by Giving Your Walls a Good Dusting
Before anything else, you may want to take the items hanging off your walls and place these in a safe space away from the walls. These include artwork and other decorations you may have hanging. This allows you to get a good work surface that is free from clutter.
Once you have all these out of the way, you can start by giving your walls a good dusting. You can do this by vacuuming your walls using the brush attachment and then following this up with a cloth wipe.
If you don't have a vacuum, you can always go the traditional route and simply put a towel over your broom and use this to wipe over your walls from top to bottom. You can also use a foam craft brush to go over your baseboards.
Take Note of the Different Paint Finishes
The next logical step after dusting your walls is to clean it with soap and water or a mild cleaner. However, bear in mind that not all walls and finishes are the same. Using the wrong detergent or cleaner can damage your paint and can even wreak havoc on your place.
To prevent this from happening, you should consider the type of finish you have on your walls. Some of the more popular finishes include glossy, flat, matte, and latex.
Flat, matte, satin, and eggshell finishes are generally more sensitive to harsh cleaning products, so make sure to steer clear of these when sanitizing your walls. Likewise, it's also best to stay away from abrasive scrubs.
Meanwhile, latex, glossy, and even semigloss finishes are more durable. While it can handle a degreaser or even an all-purpose cleaning, you should still stick with gentle tools such as a soft sponge.
Use a Gentle Multi-Surface All-Purpose Cleaner
The next thing on our list is using an all-purpose wall cleaner. While soap and water usually work on walls, you may need to add detergent or a similar agent to help rid grime and oil from your oil-painted walls.
You can also use a natural cleaning agent such as vinegar and combine this with water. Let this mixture sit on your walls for a few minutes before putting in some elbow grease. Don't forget to dry these down with the help of a cloth or even proper ventilation.
Don't Forget to Patch Test
Patch testing isn't just with makeup or skincare items. As a matter of fact, this approach can also be applied to walls. If you're unsure how your cleaner will react with the paint and your wall, testing a relatively hidden area might be a good idea.
Patch testing the cleaning solution ensures you won't damage the paint and or the wallpaper you're handling.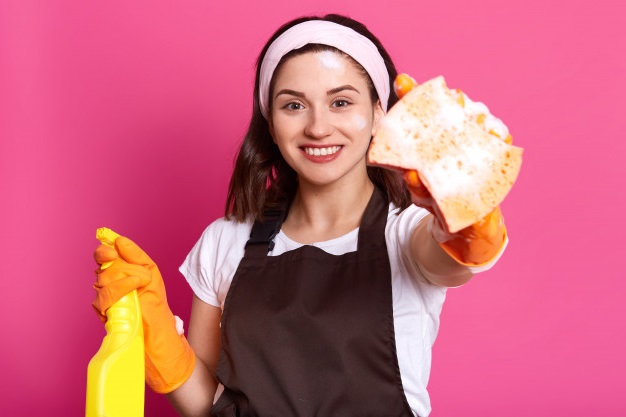 The Bottom Line
Most people find cleaning to be a tedious chore and we agree, but there is satisfaction in the end result. With these cleaning tips and tricks, you're guaranteed to up your wall-cleaning approach in no time.