BP P.L.C. is a well known British multinational oil and gas enterprise and BP Connect is a convenience store owned by BP P.L.C.
BP Connect can be found at most of their filling stations and is a brand to reckon with. It offers a varied range of products like food, beverages, toiletries, as well as automotive supplies.
Here is some basic information you need to know about the BP Connect franchise:
BP Connect Franchise STATS
MINIMUM INVESTMENT
~ EURO 800,000
TOTAL INVESTMENT
~ EURO 2,000,000
FRANCHISE FEES
~ EURO 20,000
BUSINESS CATEGORY
AUTOMOTIVE
BP Connect Franchise History
BP Connect has garnered enormous popularity for their blended coffee, at their Wild Bean Cafe. Both BP Connect and Wild Bean Cafe have come up as iconic names in the market today. BP Connect has presence in over nine states in the U.S.
In the UK, BP franchises are located at approximately 300 locations. They also have another 950 outlets that are autonomously owned by BP sites themselves. The 24/7 convenience store offers various products, delicious coffee and other confectionary items to its customers which has contributed to its success and popularity among its clientele. Following their massive success, they are now looking for new BP Connect franchisees.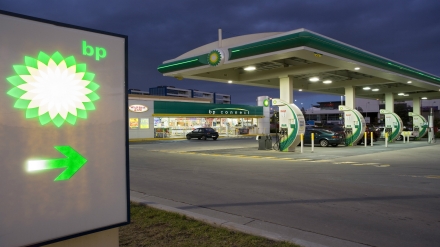 Potential of BP Connect Franchise
BP is known to be the sixth largest energy supplier in the world, with presence in UK, US and South Africa. It was in 2007, when BP first decided to sell BP Connect convenience stores to local franchisees. With huge turnovers to its credit, the company has grown leaps and bounds via its franchises. BP global has garnered many awards and accolades over the years. It is the 6th largest oil-gas and the 6th largest energy company in the world. It also has the world's 5th largest turnover. BP connect has become a popular brand across the world. You can be rest assured that by choosing to invest in a BP Connect franchise, you will be a part of an entity that is ruling markets internationally.
BP Connect Franchise Cost & Fee Information
BP Connect franchise requires a minimum liquid investment of around £800,000. This will be primarily for the initial running costs. In addition to this there is a franchise fee of £20,000 for each BP Connect store in UK. This fee includes software and hardware equipments, training for the hired staff as well as the franchisee owner and sales advice among other things. You will be working very closely with BP Connect's head office in the UK during this period.
Including the cost of the site you can expect a total investment of around £2,000,000.
How to Apply for BP Connect Franchise?
You can contact the BP Connect team on their Contact Us page on this link: https://www.bp.com/en_gb/united-kingdom/home/who-we-are/contact-us.html#accordion_11
They will get back to you with all the necessary information.
BP Connect Franchise Training and Support
BP Connect offers an all-inclusive training and support program. Each area has a designated franchise manager who's appointed for your assistance from day one. BP Connect arranges for trainings for both you and your staff. You will have trainings before the launch of the store followed by post launch support on a continuing basis. This training also includes help with sales, marketing and advertising. Being a convenience store, you will also receive customer service training and food safety guidelines to adhere to.
BP Connect Franchise Contact Information
You can contact the BP Connect team on their contact us page on this link:
https://www.bp.com/en_gb/united-kingdom/home/who-we-are/contact-us.html#accordion_11
BP Connect Franchise FAQ's
Can you open a BP Connect Franchise?
If you are passionate about customer service, have experience in sales or managerial roles and are driven by success, then yes, you can open a BP Connect Franchise. The ideal franchisee is someone with business acumen who can contribute to the growth of the company.
How much is required to open a BP Connect Franchise in the UK?
You need a minimum of £ 800,000 and a maximum investment of £ 2,000,000.
Is it safe to invest in BP Connect in UK?
BP Connect is a brand to reckon with. It is a globally recognized brand and most BP customers will vouch for it. With expanding business and turnovers, it is one of the most rapidly growing businesses in the world. Associating yourselves with a world leader can only increase the prospects of your own success. 
What is the minimum profit one can expect monthly and yearly?
This information is not available.
What are different kinds of costs apart from initial investment involved in opening a BP Connect Franchise outlet?
Your total investment including the cost of real estate, franchise fee of £20,000 and an initial investment of £800,000, can be estimated to a approximately £2,000,000. All trainings and other support is inclusive of this cost.
Is Funding support available, if yes then for what options?
BP does not offer financing services.