Co-op is a large chain of convenience stores in the UK. They have more than 210 stores in southern England. They also have many community supermarkets in villages and small towns and over 50 sub-post offices within their stores.
Here is some basic information you need to know about the Co-op franchise:
About Co-op Franchise
Co-op is a leader in UK's convenience industry and is on the verge of expansion. The Co-op Franchise was first established in Portsmouth. In the last 140 years, they have established 250 community food stores and 28 franchises in and around southern England. Currently, 3,500 people work for their business.
Today, they also have an online home shopping service, a natural burial ground in West Sussex and a crematorium in south east Hampshire.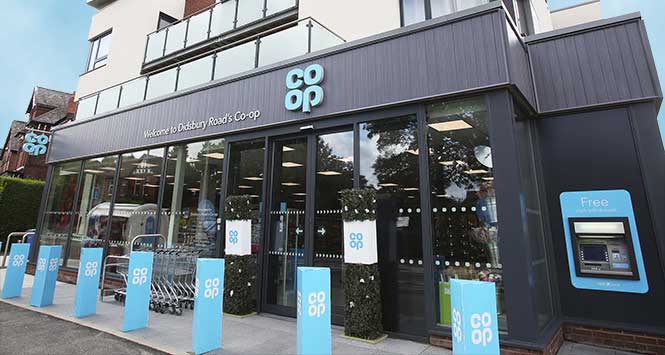 The Potential of Co-op Franchise
Co-op is on the brink of expansion and is looking for entrepreneurs to join their team. A Co-op franchisee offers great benefits, which include a complete training program, exclusive account management, replenishment systems, and market forecasting. If you are looking for an exciting franchise opportunity, then this is a great time to invest in the Co-op franchise.
Co-op Franchise Requirements
Ideally, in order to be a Co-op franchisee, you must have a store with weekly sales of £20,000, excluding vat. This amount is calculated excluding your sales from services like Lotto, Paypoint and Post Office. In addition to this, you must have a sales area of more than 2,000 square feet and a warehouse larger than 800 square feet.
People who do not own a store can also apply.
How to Apply for Co-op Franchise?
If you are interested in a wholesale opportunity, you can click on this link and get in touch with Co-op's NISA partner:  http://www.join-nisa.co.uk/contact-us
If you have a commercial property that you want to rent or sell to the Co-op then click on this link: https://www.coop.co.uk/property
If you don't own a store and would like to open a Co-op franchise then please send a mail at coop@partnerwisefranchise.com, with the following information:
The location you're interested in
The amount of investment you can make
Other business interests and details.
The Co-op franchise team will get back to you with all the necessary information.
Co-op Franchise Training and Support
Co-op ensures that you have the right support from day one. You will receive support from Co-op's merchandising, store layout and branding teams. In addition to this, you will receive complete training on how to operate a Co-op.
What are the other things that are included in the Co-op franchise?
Co-op offers back-office services, replenishment, and store planograms. You have your own exclusive account management and a dedicated round the clock helpdesk.
You will be a part of the Co-op brand and be a Co-op member. You will receive deliveries everyday through their nationwide network.
Co-op Franchise Contact Information
For queries other than applying for the franchise, you can contact Co-op Customer Services on 0800 0686 727 or membershipcontactus@coop.co.uk
You can also refer to this page: https://www.coop.co.uk/contact-us
Co-op Franchise FAQ's
Can you open a Co-op Franchise?
~ If you have passion for the community, a high regard for quality ingredients, and standard food products, then you are an ideal candidate. Co-op takes its values and culture very seriously and only looks for individuals who share the same ideals as them. If you believe in quality and have good business acumen then you can open a Co-op franchise.
In addition to this, you must have your own local product business (growing or packaging) within your county or in neighboring counties.
How much is required to open a Co-op Franchise in the UK?
~ This information is not available as various factors are instrumental in deciding the final figure. The Co-op franchise team will provide you this information after you have contacted them with your details.
Is it safe to invest in Co-op in the UK?
~ A Co-op franchisee comes with the support of a stable company and many years of experience. You can expect your business to grow by leaps and bounds with such an iconic name.