Dynamic Parcel Distribution is a global parcel delivery company and they strive to deliver phenomenal customer services. It was established in 1999 and their services are available in Brazil, Europe, India and several other countries in the world. It is owned by La Poste and its headquarter is in France. They deliver on behalf of the United Kingdom's leading online sellers and uses the latest technology to support their drivers.
DPD is one of the leading parcel delivery company in the United Kingdom.  It is a global brand bringing together Chronopost, SEUR, BRT and DPD. They offer an array of services and uses state of the art technology to deliver the best customer experience. They offer a wide range of options to choose from and changes their contract once every year.
DPD Franchise STATS
MINIMUM INVESTMENT
EUR 1300
TOTAL INVESTMENT
EUR ~ 1500
BUSINESS CATEGORY
Courier Service
DPD Franchise History
DPD started parcel delivery business in 1999 and carried out a series of delivery across Europe. In the year 2000, Geopost bought the company for around $277 million and in 2008, it was rebranded as Dynamic Parcel Distribution. Geopost continued to make successive acquisitions across the globe. In 2015, GeoPost combined its Chronopost, DPD and Seur brands under one company, DPD.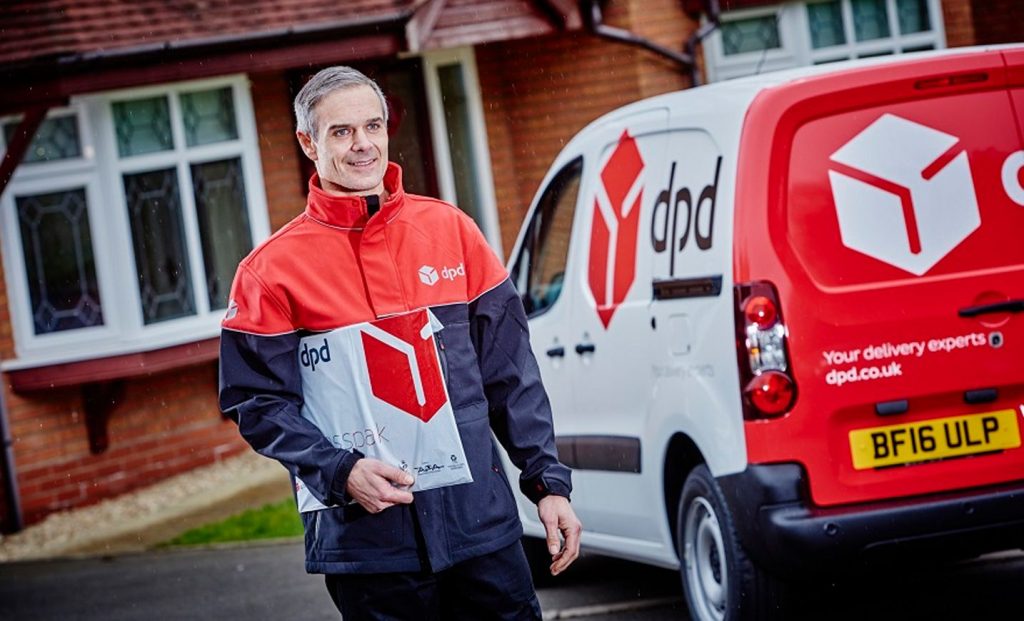 DPD Franchise Potential
DPD is a leading international network and operates in 230 different countries. It has been operating successfully since 1999. The business growth has been phenomenal and investing in their franchise is a great opportunity to expand your business. DPD provides a business opportunity which offers you with flexibility and you can choose the day you want to work. They operate seven days a week, which implies that you will get opportunities to increase your earnings every day.
DPD Franchise Cost & Fee Information
DPD franchise has a wide range of deposit plans which gives you the flexibility over how much you want to pay over a certain period of time. It will cost you approximately from £1300 to £2300.
DPD Franchise Profit Information
The profit estimate of DPD franchise is approximately from £140k to £500k. The turnover depends on the delivery service provided to the customers.
How to Apply for DPD Franchise
Getting a DPD franchise is a simple process. You just need to visit their official website and register yourself. You need to visit drivers.dpd.co.uk to submit the application form. After registering, you need to fill the application form and submit your driving license, passport and national insurance number.
Are Training And Support Provided by DPD
DPD franchise supports their franchise holders at every step from the very beginning till the end. Their dedicated team guides you with staff training, franchise location, technology and marketing. Their dedicated and professional team will guide you on how to maximise your earnings and deliver efficient customer care services. Their training program helps you to run a successful business. They provide comprehensive training and enlightens you about the technology to avoid any hassle.

 DPD franchise has invested in providing the best technology which will support you in planning the route efficiently. You don't have to worry about anything as their team will guide you at every stop by the handheld technology. They also provide you with Predict service which helps you to map accurately and deliver without any hassle.
DPD Franchise Contact Details
What ISO certifications does DPD acquire?
 ~ DPD is a certified company and follows quality management, energy management and environmental management standards. It covers each and every aspect of quality and maintains a comprehensive corporate policy.

How can I apply for a job in DPD?
 ~ DPD receives a huge amount of application forms daily. If you are really passionate about getting a job in DPD, then you just have to check on their DPD Job Finder online and apply directly for a job. If you do not find any suitable vacancy, then you can send an application with all the relevant documents at karriere@dpd.de
What is the minimum investment required to set up a DPD Franchise?

 ~ The minimum requirement to set up a DPD franchise is £1300.

What documents should I send along with my application to open a DPD Franchise?
 ~ You need to submit all the relevant documents to complete the application form. You need to submit a driving licence, passport and national insurance number to open a DPD franchise. 
How can I open a DPD franchise?

 ~ If you are planning to open a DPD franchise, then you must visit their official website and register yourself. You can apply on their website after registering on the website.
Can I buy more than one franchise of DPD?

 ~ Yes, you can buy more than one franchise, but you should have all the necessary documents and it should not affect your first franchise profits.
Does DPD provide training and support to their franchise holders?

 ~ Yes, DPD provides comprehensive training and support to their franchise holders. Their dedicated team members help you at every step and provide you with the latest technology that helps you map the route accurately.
What is the profit estimate of DPD Franchise?
 ~ The profit estimate of DPD franchise is approximately around £140k to £500k annually.
How can I benefit from my investment in DPD?

 ~ DPD is a leading franchise across the globe and they operate over 230 countries. They posted sales of €6.8 billion in the year 2017. Owning their franchise or investing in their company will definitely be a wise decision. They offer a comprehensive training program and many rewarding opportunities to their franchise holders. An individual can make a huge profit from investing in their franchise.
At what locations do DPD offer training to their franchise holders?
 ~ DPD provides training programs at all their branches and at their Aschaffenburg and Koblenz offices. Not every location provides a full training program, so it is suggested that you contact at karriere@dpd.de for any queries.