EweMove was established in 2014 by Glenn Ackroyd and David Laycock. They pride themselves on providing excellent customer service and are open 24/7. EweMove has over 90 branches across the United Kingdom. They are one of the leading Estate Agent based on hundreds of independent customer reviews and are also rated 5 stars by their franchise. They never judge success by the number of sales as they believe success only comes from delivering best customer services.
EweMove has been rated as 'The Number 1 Most Trusted Estate Agent'. This company is built on solid foundations and delivers unparalleled customer service. They specialize in both sales and lettings, which allows them to flourish in any housing market. The most fundamental factor for EweMove's success is their deep-rooted culture. This blog outlines the details on how you can establish your own EweMove franchise.
EweMove Franchise STATS
MINIMUM INVESTMENT
EUR 19,995
TOTAL INVESTMENT
EUR 19,995
EweMove Franchise History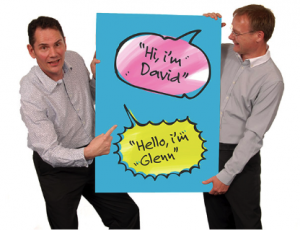 Glenn Ackroyd and David Laycock established EweMove's franchise in 2014. They both quit their jobs to become successful property investors. In the year 2014, they created the first hybrid agency in the United Kingdom. They both started their agency with a simple idea to create an estate agency which will provide unmatched customer services. Their growth was phenomenal and within two years more than 90 franchise was established. Glenn Ackroyd and David Laycock were named National Entrepreneurs of the Year in 2015.
EweMove Franchise Potential
EweMove's offers the high-end potential to their franchise holders. The fundamental reason behind their success is their infrastructure and coordination with the franchise. EweMove has more than 100 franchises all over the United Kingdom and is running successfully. They provide a great opportunity for people who want to invest or buy their franchise.
EweMove offers their franchise holders with a wide range of successful marketing packages, provides hands-on training and supports their franchise holders at every step. They are in the industry for a long time and have successfully built their business. Over the period, they have learnt new technologies, strategies and what works and what doesn't. They help individuals sell or buy the property conveniently and tell them what mistakes should be avoided while doing it.
EweMove Franchise Cost and Fee Information
The initial investment for buying a EweMove franchise is £19,995 + VAT for an average territory size of 20,000 households. The franchise holder will require minimum £2,000 as working capital in the initial year. You can also get a loan of 50 – 70% of the cost from banks, but it will depend on your financial history.
EweMove Franchise Training and Support
EweMove has a rich experience in the industry and they have learnt a lot about what it takes to run a franchise successfully and expand it. Their training and support provide their franchise holders with effective and useful tools and the knowledge they require to run it successfully and become leading estate agents in their local areas.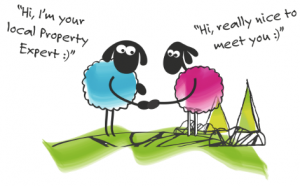 EweMove franchise has a hybrid model which provides with an array of benefits such as efficient operations team and takes care of the administration associated with property management. They provide extensive training to their franchise holders which helps them sell and manage properties more efficiently. They make you aware of their proven marketing plan, and their Lean Green Marketing Machine. The headquarter marketing team guides you to invest correctly your working capital into a marketing campaign that will deliver you high profits.
How to Apply for EweMove Franchise
Opening a EweMove franchise is not a daunting process and if you want to open one, then you download their franchise pack form and submit it on their page. The pack entails all the details and provides you with relevant information. It will give you a clearer picture of how their franchise works, what can you expect from their company and what they will expect from you. It will also give you details on the breaking down of how much a franchise holder can earn and enlighten you if EweMove could be right for you! Just ensure that you have all the required documents with you.
EweMove Franchise Profit Estimates
EweMove franchise is a leading brand name and their franchise holder can make a good profit ranging from approximately 7% to 9% of the total sales. An individual can make a total profit of £100k per year, but it depends on the location and several other factors of the franchise.
EweMove Franchise Contact Information
If an individual who is interested in opening a franchise of EweMove has any question or doubt, then they can simply have an informal chat or call their customer care team from Monday to Friday between 9 am and 5 pm on 01274 888 788 or they also drop an email at recruitment@ewemove.com
EweMove Franchise FAQ's
What is the minimum investment requirement to set up a EweMove Franchise?
  ~ The minimum investment requirement to set-up a EweMove Franchise is £20,000.
What is the profit estimate of EweMove Franchise?
  ~ An individual can make a total profit of £100k per year in EweMove Franchise.
Can an individual buy more than one franchise apart from EweMove Franchise?

  ~ Yes, an individual can buy more than one franchise, but it should not hamper your current franchise workings. You should also have adequate funds to run both franchises.
Does EweMove Franchise provide training and support to their franchise holders?

 ~ Yes, EweMove Franchise provides training and support to their franchise holders. EweMove franchise has a hybrid model and their efficient operations team helps you at every step. It also makes you aware of the latest technology to help you run your franchise more effectively and trains you with property management skills.
How can I open a EweMove Franchise?

 ~ If you are planning to open a EweMove Franchise, then you must check their official website and download their franchise package form and submit it on their website. After downloading it, you will get all the details you need to open their franchise.
How can I contact their customer care team?
 ~ You can call them on 01274 888 788 or email at recruitment@ewemove.com