Greggs is a leading bakery chain in the United Kingdom and was established in 1951. It has seen a 25% rise in profits and is more popular than McDonald's and Starbucks in the United Kingdom. Greggs is known for its delectable products such as sausage rolls, doughnuts, vanilla slice, bakery food items, and sandwiches.  It is one of the leading bakery chains in the United Kingdom and has a wide network with over 1500 shops situated across the United Kingdom. This blog outlines the history of Greggs and how can an individual open their franchise in the United Kingdom.
Greggs Franchise STATS
BUSINESS CATEGORY
Food & Drink
History of Greggs Franchise
Greggs was founded in 1939 by John Gregg. However, in the initial ten years, the retail store did not have a proper store and delivered their products by a bicycle. John Gregg opened its first Greggs bakery in Gosforth in 1951. After the death of John Gregg, the business was taken over by his brother, who expanded the business beyond the city of Newcastle. By 1976, Greggs bakery was established in Leeds, Kent, Glasgow, London, and Manchester.

From 1976 till 2011, Greggs expanded a wide network and opened 1,500 shops across the United Kingdom. During the year 2013, it faced tough competition from supermarkets and other bakery stores. It soon began to make some major changes and transitioned from traditional bakery products to "food on the go" meals. Greggs is known for its iconic sausage roll and sells approximately 2 million units every week.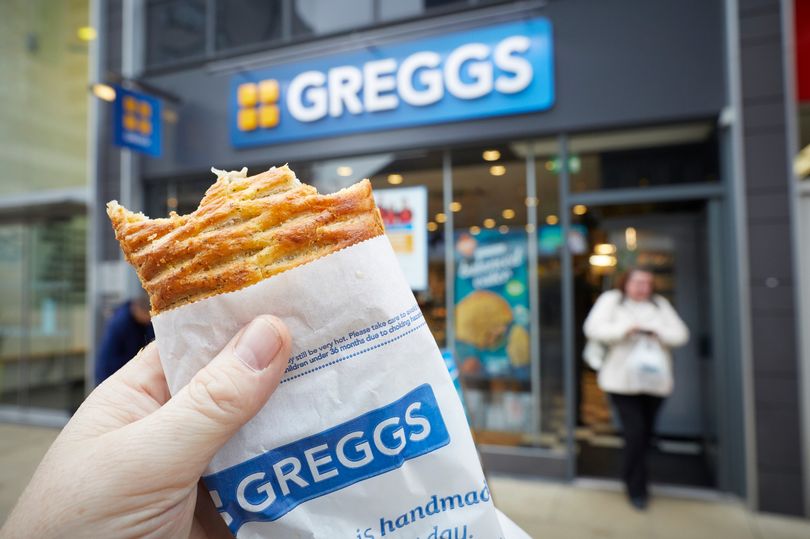 Greggs Franchise Potential
Greggs has a wide network in the United Kingdom and has 22,000 dedicated employees who serve millions of customers every week. Greggs is a recognized brand in the United Kingdom and focuses on serving high-quality food at a competitive price. It is leading bakery food-on-the-go retailer and buying or investing in their franchise will be a wise decision. It is committed to providing delicious bakery food products at an affordable price to their customers so, starting a franchise in Greggs is the right choice.
How to Apply for Greggs Franchise
It is to be noted that on some occasions, Greggs opens an opportunity to apply for their franchise with corporate partners. At present, it has franchised out over 11 stores in the United Kingdom. If you are planning to buy their franchise, then they look for a business committing to open at least ten or more Greggs franchise units over a scheduled period of time. If you are passionate and dedicated to open a Greggs franchise then you should check the criteria if you fit in and can register on the Greggs website.
Unfortunately, Greggs does not offer any individual to own their franchise, but the best thing is that you can partner with the bakery if you have a business associated with a university, petrol station, service station and a real estate.
Greggs Franchise Training and Support
Greggs is one of the most successful and well-known brand across the United Kingdom. It has been operating successfully since 1951 and business growth has been phenomenal since then. Greggs provides training, management skills and supports their team members at every step. It is the best place to invest your money as their stores are located across the United Kingdom's parks, streets, universities and shopping centres. Currently, they are not offering any franchise opportunity to individuals, but only to business associated with a petrol station, university, service station and a real estate.
Greggs provides their comprehensive training at every step to their franchise holders. They are provided with vital information such as a guide on how to buy a franchise, how to run successfully and what is a franchise, also helps them identify the best opportunity to buy one and also helps them recruit the best team. They have a dedicated team of legal assistants which helps all the franchise members of Greggs to raise finance for buying a franchise.
The franchise members of Greggs are also shared with exclusive interviews of successful franchise owners and their useful tips on running their franchise successfully. All the franchise holders get an insight on a franchise entails. Greggs provides a comprehensive training program to their franchise holders and keeps them updated with the latest franchise news, events, techniques and opportunities.
Greggs Franchise Contact Details
You can reach Greggs for any inquiries on Franchising opportunities in the United Kingdom on +44 (0)191 212 7624 or mail at getintouch@greggs.co.uk
Greggs Franchise Contact FAQ's
Can I buy a Greggs Franchise in the United Kingdom?


~ This is one of the most frequently asked questions and an individual cannot buy their franchise. They open opportunities only for businesses which are associated with real estate, university, petrol station and service station.
When Greggs will open their store in my area?
~ Greggs opens their store where their customers want them to open their store. You can let them know and they will see if they can open their store near you. You can drop a mail at getintouch@greggs.co.uk.

How can I get a job at Greggs?
~ 
Greggs recruits individuals who are really hardworking, dedicated and passionate to join their team. If you are interested then you can search at www.greggsfamily.co.uk for all their latest vacancies.
How can I locate the nearest Greggs store?
~ You can locate your nearest Greggs using the shop finder tool on their official website.
How can I contact with the Customer care team of Greggs?
~ Greggs customer care team is available from Monday to Friday from 9.00am to 5.00pm. You can drop a mail at getintouch@greggs.co.uk or call them on 0191 212 7624.
Are Training And Support Services Provided In a Greggs Franchise?
~ Yes, training and support services are provided to all the member of Greggs Franchise. They are also provided with personnel management and administration skills.