Primark is a staple name for many fashion enthusiasts. The brand has been able to put the latest trends from the runway to the streets. Known for its affordable collection of clothes, Primark has made a niche for itself in the fashion market.
Primark is rapidly expanding across the globe because of its diverse range of products. Primark offers beauty products, clothing etc to all age groups and has been able to find a fan base that covers all age groups.
About Primark
Primark opened its first ever store in Dublin in 1969. Back then it was known by the name Penneys. Their first ever store in the UK was opened in Derby in 1973. However, the brand had to change its name to Primark due to copyrights on the name Penneys.
Today, Primark has over 350 stores across the globe. In 2006, Primark opened its first ever store outside the UK and Ireland, in Spain. Today they have a presence all over the world in countries like Germany, France, Portugal, the Netherlands, the US, Belgium, Austria, and Italy.
How big is Primark in the UK?
Primark is a huge brand to reckon with in the UK. Primark stands right behind Next and Marks & Spencer with a market share of 6.9%. Which is huge considering that Primark doesn't believe in the concept of online shopping as its other contemporary brands. However, Primark does use social media to a great extent for its marketing and publicity. The company has over 11 million followers on Instagram.
Primark doesn't just offer clothes at affordable prices, they have also ventured into makeup and cosmetics. Primark is growing rapidly both in the UK and abroad.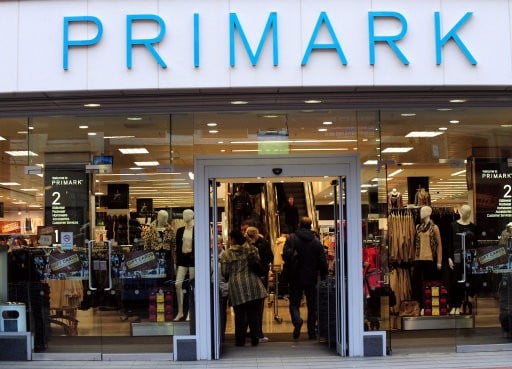 Is Primark available for franchising?
Unfortunately, Primark is not available for franchising. There was a scam recently, which led people to believe that one could invest in the brand. However, Primark has clearly stated that there are no upcoming Primark franchise opportunities and that the company manages and owns all its retail stores itself. This may be disappointing news for all the investors out there.
Primark franchise cost
Unfortunately, since the company made it very clear that they are not looking to expand via franchising, there is no information on the cost of their franchise either. However, for investors who are looking to invest in the fashion industry, we have put together some other brands that you can consider.
Other franchise options
Noa Noa: Noa Noa is a Danish fashion franchise that requires a minimum investment of £40,000 to begin with. Noa Noa has a major female fan base and is known for its modern and bohemian styles. The brand is present in 20 countries and is a great franchise option.
You need a total capital of £50,000 to £100,000 to invest in the Noa Noa franchise. This will include the training costs, marketing cost etc. Anybody who loves and fashion will be a great franchise choice for Noa Noa.
Karen Millen: Karen Miller is again a very huge name in the fashion industry. Karen Miller requires a minimum investment of £350,000. Karen Miller currently operates in 63 countries across six continents. As a franchise, you will be given proper training before launching your store. If you have experience in retail and management, then you will make a great fit for this franchise.