The Creation Station was established in 2002 by Sarah Cressall. It was after having three children, that Sarah decided to open The Creation Station. With help from her husband, her sister and her three children, Sarah created an educational creative arts and crafts program that we today know as The Creation Station.
Creation Station Franchise STATS
Why take a Creation Station?
The Creation Station is an interesting learning opportunity for children. The company believes in nurturing a child's creativity, something that is often lost in schools. Currently, The Creation Station has around 130 franchises who have cumulatively worked with 6,50,000 children.
The Creation Station franchise has won several awards and accolades over the years. The brand won the '5 Star Franchise Satisfaction Award' for 3 consecutive years from 2016 to 2018. They won the 'Best Franchise Award' in 2016 and 2017. The Creation Station was also a finalist at the 'Brand Innovation Award'.
The Creation Station is great for people who seek a good work-life balance, with flexible working hours.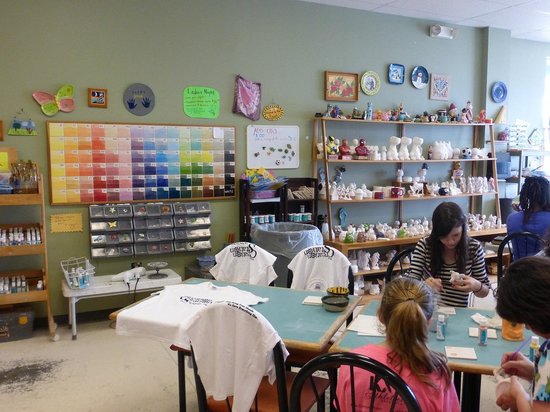 The Creation Station Franchise Cost Information
The initial investment for The Creation Station franchise starts from £7,999.00 plus VAT. In addition to this, you will also receive tools and art and crafts materials worth £2,500.
The investment cost can differ depending on the size of your area and the services you choose to offer. For example
Micro Franchise: Here, you can provide creative classes, parties, and other events.
Creative Club: Here, you can operate from a bigger area and run out of school activities.
It is up to you, to choose a plan that best suits your needs. The final costs will be decided after all these aspects are accounted for.
The Creation Station Franchise Funding
The Creation Station offers its franchisees, funding support through partner banks. The percentage of funding is decided based on each individual franchise. However, broadly speaking, you can expect funding of up to 70%. For a limited time, The Creation Station is also offering grants of up to £2000. You can discuss this in your Discover Chat with Maggie (explained below).
The funding amount will depend on your location, business model, etc, among other things.
How to Apply For Creation station Franchise?
If you are interested in applying to The Creation Station Franchise, you can visit this link and fill their franchise form to get an information pack: www.thecreationstation.co.uk/run-your-own-franchise/franchise-information-pack
After filling the form, you can go ahead and call on 01395 239700 and book a Discover Chat with Maggie. Maggie is part of the franchise team and will guide you forward.
You can also request a Discover Chat by clicking at the Discover Chat tab at the bottom of the same page.
The Creation Station Training and Support
The Creation Station will provide you comprehensive training of running a business. The initial training covers operational, business and marketing strategies. You will also receive ongoing support to help you ease into the business. The Creation Station has a big team of franchise owners who will be there to help you in this journey. Your fellow franchisees are a set of HR specialists, bankers, marketing professionals, teachers, and parents who will always be there to lend you a helping hand.
The Creation Station training program focuses on each franchisee's personal development.
Frequently Asked Questions
Is it safe to invest in The Creation Station?
~ The Creation Station is a great business model for stay at home parents. It gives you the opportunity to stay with your kids and also include them in your work. Moreover, their funding options and grants make the investment a safe business option.
What is the minimum profit one can expect?
~ Franchisees can expect to earn over £20,000. This amount may differ depending on the location, type of business model and many other factors. If you are driven to work passionately, it should be easy for you to make loyal clients and earn good numbers.
Who can open The Creation Station franchise?
~ Anybody can be part of The Creation Station franchise. The Creation Station franchise team is a mix of marketing, HR and business professionals, as well as parents. If you are determined and ambitious then this is a good place to be!
It is also important to be fit and healthy, as this job requires working with children rather than just sitting at a desk. Stay at home parents looking for flexible working hours, can highly benefit from this franchise.