Water Babies was found in 2002 and is a very interesting opportunity for babies and toddlers. It is a premium professional baby and toddler swimming programme. Currently, Water Babies has 560 local warm water pools where they work with 52,000 children every week.
Water Babies uses underwater techniques that help in developing a child's physical, mental and emotional capabilities.
Water Babies Franchise STATS
Why take a Water Babies Franchise?
Water Babies' youngest client was just 1 day old! That is the extent of its reach!
Currently, Water Babies have a total of 71 franchises and 79 outlets across the UK, Ireland, Canada, China, New Zealand, and the Netherlands. They are soon launching in Germany and also exploring growth opportunities in Singapore, Dubai, Abu Dhabi, and Qatar.
So far, the Water Babies franchises have helped over 100 people with starting their own business and employed many others. The rate at which Water Babies is growing makes it a very enterprising business opportunity.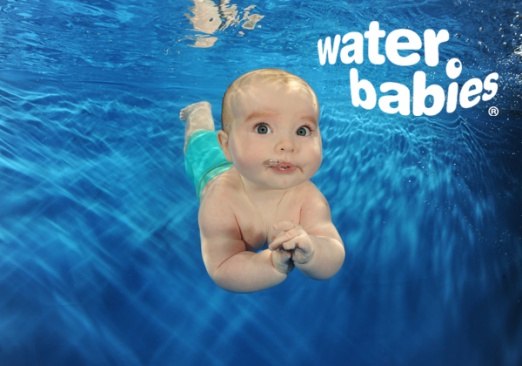 Water Babies Franchise Cost Information
The minimum start-up cost for a Water Babies franchise starts from £30,000. The minimum personal investment required is £10,000.
The overall cost can differ depending on your business model. For example, if you purchase a new and empty territory, the cost could be more. However, if you take over an ongoing business, the overall cost can be reduced.
The investment costs cover a five-year license that can be renewed. There are no additional costs of renewal. Your initial investment will cover everything.
Water Babies Franchise Funding
Since 2018, Water Babies build and finance all their aquatic centers. As a franchise, you are only required to pay lease money for using these centers.
You only pay the lease and run your business independently. There is no interference from Water Babies in your business at all.
How to Apply for Water Babies Franchise?
If you want to invest in the Water Babies franchise, you can send an email to info@waterbabies.co.uk or call on 01404 548 348. The Water Babies franchise team will assist you on how to proceed further.
Water Babies Training and Support
The Water Babies team will provide you training for marketing, aquatics, photography, data analysis and finance. You will get specialized baby-swimming training, collateral management system training and even swimming products. You can consult their franchise page for a detailed list of their entire package here: https://www.waterbabies.co.uk/franchising/our-package
The Water Babies head office consists of 28 staff members, who are committed to help you succeed in your venture. Every franchisee gets a designated team member to help them ease into the business.
Water Babies also provides a financial service to take care of all your finance activities like invoicing, bill payments, managing cash, checking annual accounts, bill payments etc. You will also receive ongoing strategic guidance.
The head office is always there for any assistance that you may require.
Frequently Asked Questions
Is it safe to invest in Water Babies?
~ Water Babies franchise takes care of most things. From induction training to ongoing support with finances, it truly gives you a wholesome package. You are left with ample time to concentrate on your business and make it grow.
What is the minimum profit one can expect?
~ Profits and gross earnings can vary depending on your location, clients etc. You can discuss these things in detail when you get in touch with the Water Babies franchise team.
Who can open a Water Babies franchise?
 ~ Water Babies has a very meticulously planned selection process. There are six steps in total. The first is a questionnaire, followed by a meeting at the head office in Devon.
If both parties agree on the terms and want to proceed, then you have thorough business planning and training. And, finally launching the franchise and actually running it.
You should be highly motivated to learn and grow. A pleasant personality and the willingness and calmness to work with children are essential qualities.