Roly's Fudge started its journey when Peter Riley and his wife Lindsey started making fudge in their kitchen. Their idea of making fudge was to include only natural ingredients. After several weeks of product testing and getting everything correct, Roly's Fudge opened their first shop in Torquay in 1987.
Potential of Roly's Fudge Franchise
Roly's Fudge has now spread its wings all across the UK and other countries as well. From Chester to New York, everyone is a fan of Roly's Fudge. Roly's Fudge relies on its all natural ingredients to produce mouth-watering fudge. In fact, Roly's Fudge still uses traditional copper pots and marble slabs to prepare fudge just like Peter Riley and his wife Lindsey did in the older days.
In the last 25 years, Roly's Fudge has been operating their franchises, as well as, their wholesale outlets all across the UK. Their expertise and acumen garnered over these years make them a risk-free, and ever-growing food business opportunity.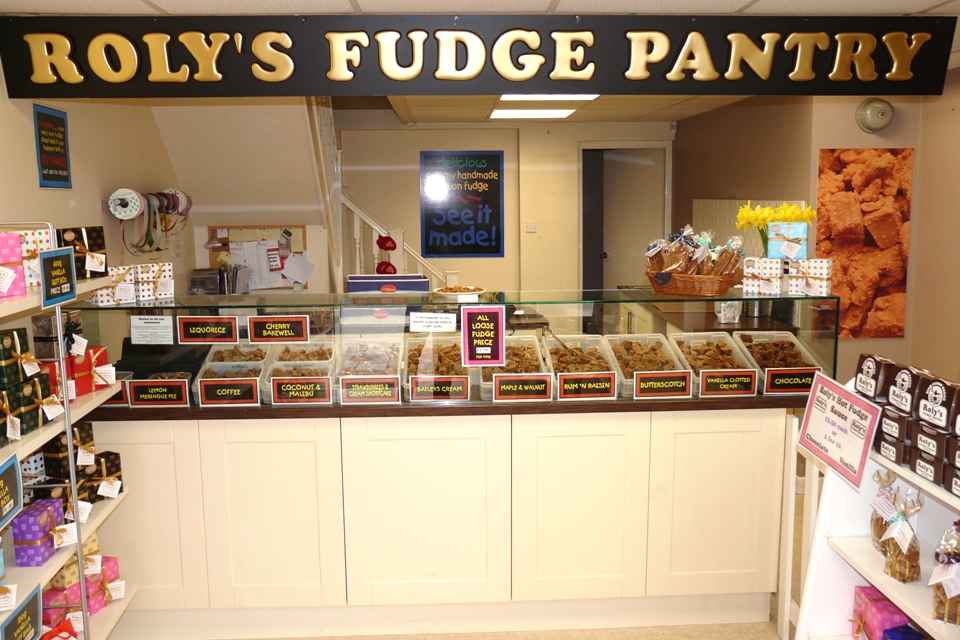 Roly's Fudge Franchise Cost & Fee Information
Although the franchise costs and total investment costs for Roly's Fudge have not been released by the company, but unlike many other franchises, you do not have any additional royalty fees or management fees included in the investment. In fact, Roly's Fudge is an extremely affordable business opportunity, keeping in mind that the franchise fee covers all equipment, training, and support, required to set up your business.
This information will also be given to you in the franchise brochure. You can check the next segment to know where you can get yourself one.
How to Apply for Roly's Fudge Franchise?
In order to apply for the Roly's Fudge franchise, you must first request a franchise brochure here:
www.franchise.rolysfudge.co.uk/request-brochure-information/
You have to specify the area you would be interested in, and why you want to be a part of the Roly's Fudge team in this form. The Roly's Fudge team likes to gauge why you would like to open a Roly's Fudge Pantry, from your form. It is only after they approve your form, that they proceed to the next step.   
Roly's Fudge Franchise Training and Support
With 25 years of franchising experience, the Roly's fudge team offers a wholesome training package. Right from staff training, to site and location selection, the Roly's Fudge team will be there to assist you every step of the way. Apart from this, you will also get training and assistance in areas like, food regulations, customer relationship and satisfaction, corporate packaging, food legislation, etc.
Right from making the fudge, to running a business, everything will be offered to you in this comprehensive training package.
Frequently Asked Questions
Who can open a Roly's Fudge Franchise?
~ If you have a passion for food and believe in Roly's Fudge's principles and values of creating an all natural food product, then you make for a good candidate to apply.
Is it safe to invest in Roly's Fudge in the UK?
~ Roly's Fudge's offers a risk free, ever growing food business that already enjoys a wide customer base across the country. Moreover, their experience, expertise and uniqueness make them a safe and intelligent business investment.
Are there any additional costs apart from the investment?
~ No, Roly's Fudge does not take any additional royalty or management fee apart from the initial franchise fee.
What are the expected monthly earnings and profits?
~ This information has not been released by the company.
 Is Funding support available, if yes then what are the options?
~ This information will be given to you in the franchise brochure that can be requested by filling the form here: https://franchise.rolysfudge.co.uk/request-brochure-information/