Dunkin Donuts was established in 1950 in Massachusetts by William Rosenberg. Dunkin Donuts was initially called Open Kettle. Rosenburg noticed that most people dunked their donuts in coffee and decided to rename the brand, Dunkin Donuts. What started as a coffee shop has grown to be the world's largest baked goods and coffee chain.
Today, Dunkin Donuts caters to 5 million customers every day. It sells 52 different types of donuts along with coffee drinks, bagels, burgers, and other sandwiches.
Dunkin Donuts Franchise STATS
Why take a Dunkin Donuts franchise?
Dunkin Donuts has grown by leaps and bounds since it first began in 1950. Currently, Dunkin Donuts operates in 33 countries across the globe. The brand has 11,000 restaurants worldwide out of which 7,000 are franchises. It is the most loved coffee and donut brand across the globe, enjoying a global consumer base.
Getting on board the Dunkin way is a great choice for anyone looking to invest in a food franchise.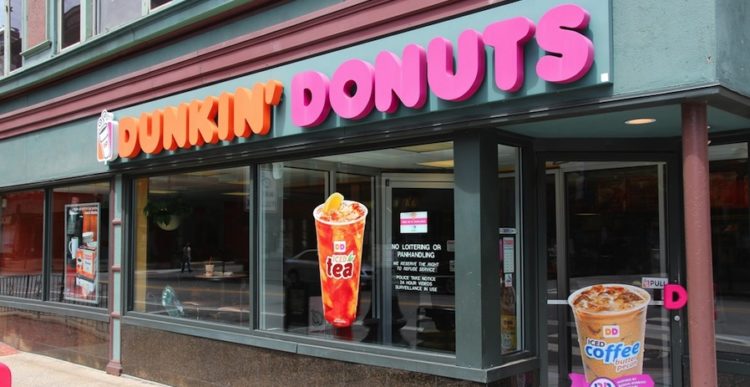 How to Apply for Dunkin Donuts franchise?
If you are interested in applying for the Dunkin Donuts Franchise, you can visit this link and fill their franchise form:
Dunkin Donuts Franchise Cost Information
The average set up cost for the Dunkin Donuts franchise can differ based on your franchise model. Currently, there are two types of franchise models.
For the single outlet model, you need a minimum investment of £193,203 and a franchise fee of £33,810. You also need to show an evidence of your liquid assets.
For the multi-outlet model, you need a minimum investment of £1,200,000 and a net worth of £3,000,000. The multi-outlet model involves an investment in at least 20 stores.
These costs largely depend on the location, size, and number of stores.
Dunkin Donuts Franchise Funding
Dunkin Donuts offers its franchisees, funding support through third-party lenders and banks. The percentage of funding is decided based on each individual franchise. It may depend upon the location of the store and the current financial status of the franchisees among other things. Dunkin Donuts is committed to helping out their franchisees and offers funding support to existing franchisees as well.
Does Dunkin Donuts provide Training or Support?
Dunkin Donuts will provide you with detailed training program. The training covers business development, marketing at the local, regional and global level, and operational strategies. In addition to this, there is a 3-day franchise business course.
After the training is over, Dunkin Donuts team will help you find the right location and assist you with the design and construction of the store.
Even after your store is up and running, you will be required to complete the Dunkin' Donuts Core Initial Training Programme, along with a colleague. The Core training is a combination of classroom as well as virtual training.
Frequently Asked Questions
Is it safe to invest in Dunkin Donuts?
~ Dunkin Donuts believes in providing unending support to their franchisees. There funding support options for new as well as existing franchisees make it safe and easy for franchisees to invest in the brand.
What is the minimum profit one can expect monthly and yearly?
~ Franchisees can earn approximately £100,000 annually. This amount may vary based on the number of stores you invest in. Multi-store franchisees can make more money than single store franchisees.
Who can open the Dunkin Donuts franchise?
~ Anyone who has prior experience in the food industry like a multi-unit store or a takeaway/easy dining restaurant is a good candidate. Having access to an appropriately sized location and sufficient funds are key factors to opening a Dunkin Donuts franchise. Dunkin Donuts prefers multi-store outlets then single store ones.