If you love reality shows, then you must at least know about 'Keeping Up With The Kardashians'. It's a reality show that shares with us the life of a not-so-typical modern family. From births to weddings to fashions and trends, they've got it all.
Kylie Jenner is the youngest of the Kardashians. She has grown up in the public eye because she was 10 years old when the show premiered in 2007. Kylie is also known for her wigs and her beauty line.
She owns Kylie Cosmetics and other businesses that have helped the young mother build an empire worth $900 million. She has graced the cover of numerous fashion magazines and up next we're going to discuss her fashion evolution.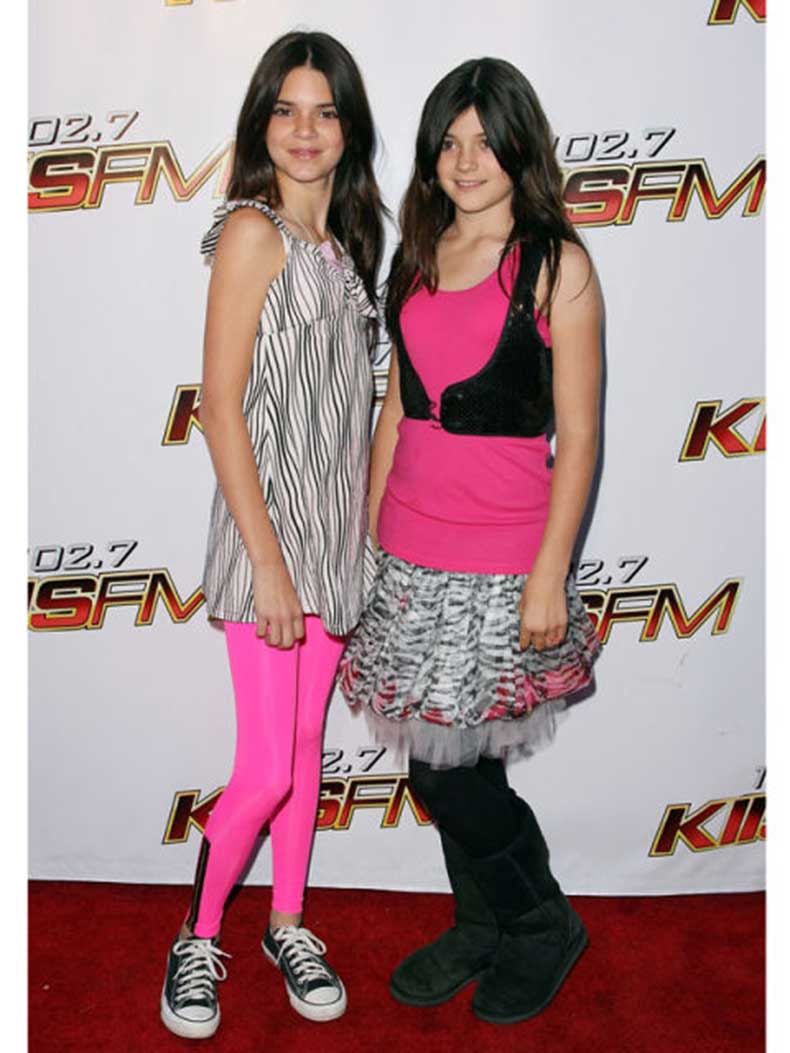 Prints and Bright Colors
When we started seeing her at the age of 10, she was wearing the clothes of a 10-year-old. However, she was no ordinary kid because she was already gracing red carpet events.
For instance she was spotted on KISS-FM's 2008 Wango Tango concert wearing a pink top, black boots and a printed ballet skirt. She was with her sister Kendall Jenner who was wearing pink leggings and a striped top.
In 2009, Kylie Jenner was pictured wearing a white dress and brown biker jacket. In the picture, she was with her two sisters; Kim Kardashian and Kendall Jenner. Kim was also wearing a white dress while Kendall was wearing a black dress.
Could it be possible Kylie was inspired by her big sister Kim, who is a fashion mogul herself?
Floral and Short
As she grew up , she started wearing short and revealing clothes. At 12 years-old she showed some skin and emphasized her long legs. For instance, in 2010, she walked the KIIS-FM red carpet wearing a red floral romper with a black blazer.
Still at 12, she was seen at the premiere of a 'burlesque' show wearing a camel-colored dress with an asymmetrical neckline. She accessorized it with a wide black belt and black-net shoes. One of her favorite beauty looks at this time was her dark nail color.
White
She seems to love the white color. She wore white again to Justin Bieber's 'Never Say Never' premiere. In the picture, she is with her big sister Kendall who donned a brown dress. They all put on light beige heels.
Kylie's dark color nail is still alive and well in that picture. Kylie also colored the ends of her hair an auburn shade that created a subtle ombre effect. It was one of the hottest trends that year.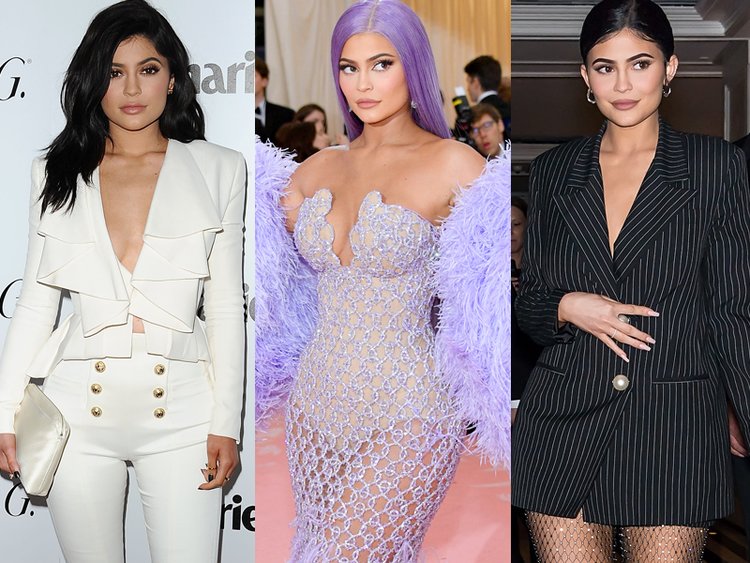 Asymmetrical Necklines and Hemlines
At 16, Kylie was seen to be a fan of asymmetrical hemlines and necklines. She was spotted at the opening of 'The Hunger Games: Catching Fire' wearing a grey asymmetrical dress.
Kylie accessorized it with gold bangles, a black purse and black boots. She wore her long ombre hair again, however, this time round, she chose a dramatic gradient effect.
Adventurous Silhouettes
As she grew out of her teens, Kylie started being adventurous with her fashion sense. She was spotted at Harper's Bazaar Icons party in 2016 wearing a Balmain dress.
She also wore a pale blonde bob and kept accessories minimal. During this time she attended fashion shows frequently and each time, she made a fashion statement.
For instance, she wore a long metallic dress to a Golden Globes after-party. Two days later, she wore a purple two-piece dress to the Marie Claire Image Maker awards. In 2017, she wore a fringed mesh cutout dress to New York Fashion week.
Street Style
Having an eye for fashion, Kylie not only turns heads on red carpets but also off the red carpet. For example in May 2018, she was pictured wearing high-waisted shiny pants and a cropped sweatshirt in New York City.
In the same year she was spotted wearing an olive-green jumpsuit with Russo pumps.
Conclusive Remarks
There is no doubt that Kylie Jenner has an eye for fashion. Right from the time she was spotted on TV at 10, her fashion sense has evolved to her trendy look of today.
One sure thing is whether she is wearing a red carpet or casual look, the young almost-billionaire will rock it. And you'll see girls everywhere creating looks she has pulled off.