If you are looking for a franchise in the food and drink industry in the UK, then Shakeaway is your best bet. Well, who doesn't love a milkshake? From children to the older ones, everyone has a got a taste of their own when it comes to milkshakes. Shakeaway is a pioneer of this industry. Also, Shakeaway is a UK-based company with sufficient knowledge of the local market. It is there in the industry for almost two decades, and it is currently expanding its business all over the world. So, there is not a better time than becoming a franchisee for Shakeaway.
Shakeaway Franchise STATS
TOTAL INVESTMENT
~ 100,000
BUSINESS CATEGORY
Food & Drink
Shakeaway Franchise History
Shakeaway is the oldest and the largest milkshake bar company in the world. The company is known as the original re-inventor of the Milkshake and is there since 1999. It started with some basics and currently offers more than 180 different flavors. The count of combinations which you can try is over a million. They mix everyone's favorite chocolates, sweets, and ice-cream together with milk or cream while allowing their customer to order on demand using fresh and real ingredients. When it comes to choices, there is no end to it. They offer Ferrero Rocher and Daim bar, fresh fruits like banana and passion fruit. Luxury Shakes such as red velvet shake and salted caramel are always delighting in having.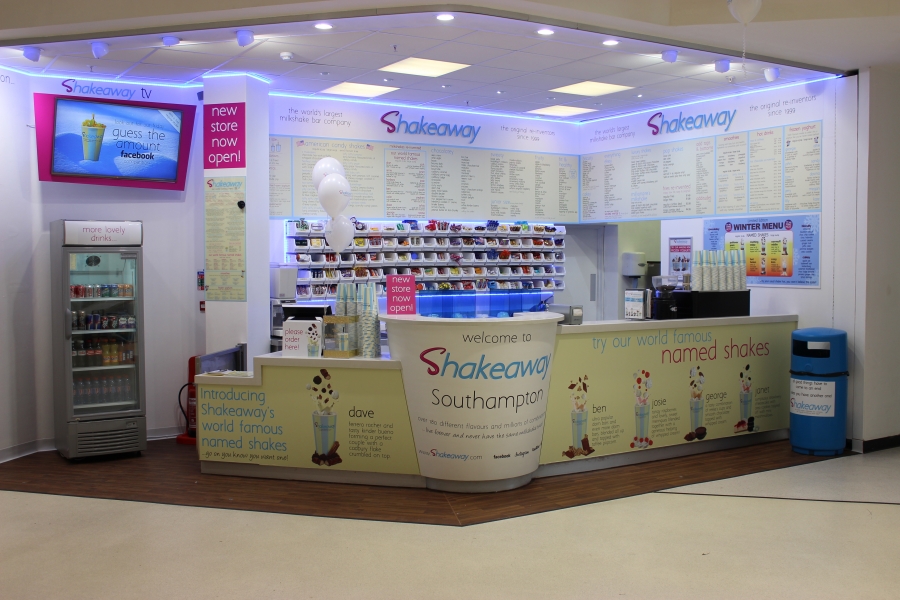 The CEO of Shakeaway is Peter Dickson, and the first ever shop of Shakeaway opened on the south coast of England in the beautiful city of Bournemouth back in 1999. Since then, they have opened stores all over the world. They have their shops in Kingston, Croydon, Ipswich, Bournemouth, Brighton, Windsor, Reading, Portsmouth, Abu Dhabi, San Diego, and many more cities. Shakeaway's servers which are known as Shakettes make their customers go through a process of customizing their milkshake. Their blending techniques are unique and several in numbers which makes them one of the fastest growing franchise in the market.
Shakeaway Franchise Potential
Milkshake is there since the earlier times and Shakeaway 're-invented' with a taste of their own. They are planning on expanding their business all over the world and setting up their markets in several other countries in the upcoming years. So, it is a wise choice to invest or franchise Shakeaway at the present moment, and it seems to be the best deal out there for a profitable future. It is the topmost and the largest milkshake bar company in the world and will its position for many years to come as there is no solid competition for them in the United Kingdom. Moreover, they know the local market and offer different variants which may look easy but very hard to copy.
Shakeaway Franchise Cost & Fee Information
It is a piece of good news for all the investors as Shakeaway is currently accepting new franchisees to expand their business. However, there is no information related to the cost and fee charges available on their official website. So, if you wish to invest in this franchise, you need to contact the Shakeaway franchise team. They will tell each and every detail related to it such as franchise cost and fee depending upon your choice of locality and amount of investment within 48 hours or less. The support staff is quite impressive in doing their job and provide significant assistance in any matter related to franchising.
How to Apply For Shakeaway Franchise
Opening a Shakeaway store in the United Kingdom could not be easier. Here are the steps to follow while applying for its franchise in the country:
Firstly, fulfilling all the requirements is mandatory.
If you fulfill their requirements, fill in this form online: http://themagicoctopus.co.uk/forms/view.php?id=11930
In this form, you need to fill in your details with your desired location and investment amount.
After you fill the whole form, click on submit, and you will receive information directly from Shakeaway within a time of two days. If you do not receive it in 48 hours, make sure you check your email's trash/spam box.
Shakeaway Franchise Training & Support
Once you apply and receive the acceptance letter from Shakeaway, your training period will initiate. The expert management team of the company will help the investor in finding the right location for the opening of the store. , and they take franchisers throughout the journey under their guidance as well as proper support at every step.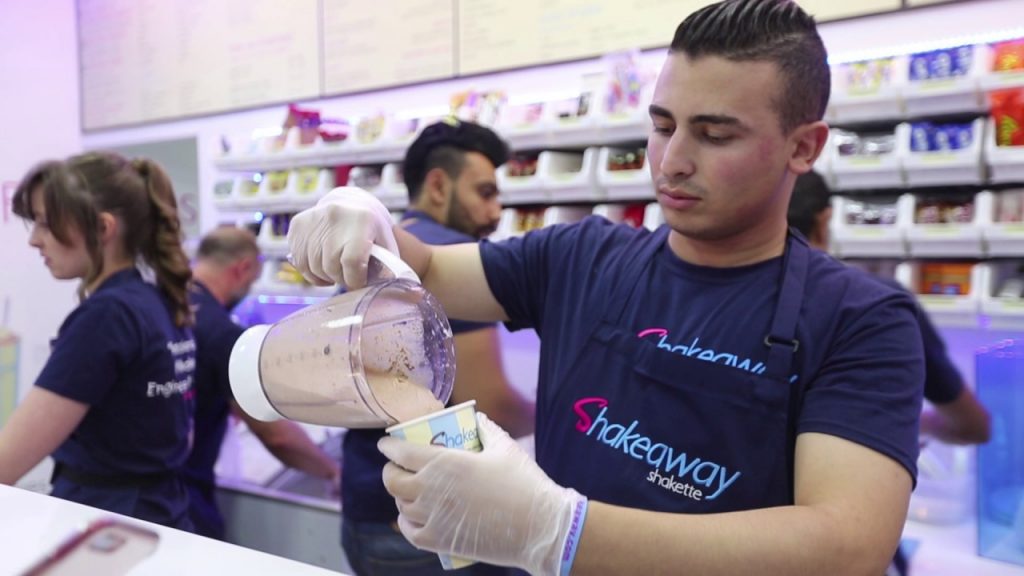 The team helps out in various aspects such as selection and design of the store. Also, they provide proper marketing and administration training to their newly recruited staff. If the franchisers want, the franchise team can set up a new time on their own by holding a staff recruitment campaign. Moreover, they provide healthy payroll and vat returns within the royalty rate so that the franchisee can keep its full concentration on their customers.
Shakeaway Franchise Contact Information
If you ever wish to know more about their franchise and have any message for Shakeaway, feel free to contact them. Click https://www.shakeaway.com/index.php/contact-us/ and then enter your name, email, and inquiry/complaint message.
Shakeaway Franchise FAQ's
Can you open a Shakeaway franchise?
~ Yes, you can! As of now, Shakeaway is accepting new franchisees to open a Shakeaway franchise at a new location with the aim of expanding their business.
What is the potential of Shakeaway franchise in the UK?
~ Shakeaway is a well-known brand in the UK, and its first store was opened in Bournemouth. So, it has a good potential in its home country.
Can we open a Shakeaway franchise in my old store?
~ Well, you can, but you need to make sure that the size and location of the store are right.