SPAR was established by Adriaan van Well in Zegwaart, South Holland in Netherlands. In 1947, he expanded the SPAR stores to Belgium, and there has been no looking back since then. The brand is currently headquartered in Amsterdam.
In the present day, SPAR is the largest retail chain in the world. It is present in 42 different countries and caters to more than 13 million customers on a daily basis. Although SPAR stores are widespread in Europe and enjoy dominance in the region, the brand also operates in countries like India, Japan, China, Nigeria, Australia and South Africa.
Potential of SPAR Franchise
Being the largest food store chain in the world, SPAR qualifies to be a great franchise option. There are close to 12,500 SPAR stores in the world right now that earn a cumulative revenue of £29 billion. SPAR not only sells it own goods and products, but it also partners with local retailers and suppliers to further sell their products in their stores. This gives each SPAR store a distinct identity and uniqueness that makes it relevant to a particular area.
SPAR believes in the theory, Eendrachtig Samenwerken Profiteren Allen Regelmatig" which means, "All will benefit from joint cooperation". They believe that they can only be as good as their franchises and therefore give their franchises ample support to help them grow.
SPAR has won many awards and accolades over the years. Recently, they won the 2017 Store of the Year award for their store in Hungary. They won the Own Brand Range award for their store in the Netherlands at the 2016 Private Label Manufacturers Association. They also won the 2017 Retailer of the Year Award for their store in Spain.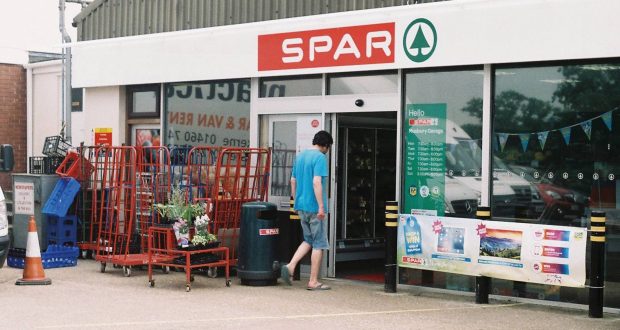 SPAR Franchise Cost & Fee Information
Unfortunately, the company has not released the precise costs of investment for their franchise. Many companies release this information in their first round of conversations with their prospective franchisees.
In the case of SPAR, the initial investment cost depends largely on whether you already have a store or if you would like to open a new store.
How to Apply for the SPAR Franchise?
If you would like to invest in the franchise and become a SPAR retailer, you can get in touch with them on their Contact Us page on this link: https://www.SPAR.co.uk/about-SPAR/become-a-SPAR-retailer/SPAR-retailer-sign-up-form
SPAR Franchise Training and Support
SPAR gives its franchisees an excellent franchise package. You will have access to the online SPAR Guild Training Academy that will help you with legislative, operational as well as retail management of your business. You will get to interact with SPAR specialists who will in turn guide you with your sales strategies.
SPAR will also assist you with digital as well as non digital marketing and promotions.
The SPAR team also takes care of store development and design and offers space planning for your store.
The entire training and the ongoing support that follows after the launch of the store is provided at absolutely no additional cost.
Frequently Asked Questions
Who can open a SPAR Franchise?
~ Anybody who owns a convenience store and would like to franchise with SPAR or anybody who wishes to open a convenience store can open a SPAR franchise. It is not necessary to have prior experience with a retail store. Anybody with a keen interest in the field can apply.
Where can I open a SPAR store in the UK? 
~ The company currently offers franchising options in the following areas:
Scotland
North of England
Central & South East England & Wales
South West England
Northern Ireland
Is it safe to invest in SPAR in the UK?
~ SPAR is backed by many years of franchising experience and huge success in the field, making it a trustworthy business option.
What is the minimum profit one can expect monthly and yearly?
~ This information has not been released by the company.
Is Funding support available, if yes then for what options?
~ Yes, SPAR does offer financial assistance to its franchisees. You can discuss it in detail with the SPAR team.