TinyTalk was founded in 2002 by Katie Mayne. Katie Mayne has worked as a primary school teacher and as a teacher of the deaf. It is only when she had children herself, that she decided to start TinyTalk.
Katie realized that she could communicate with her children using sign language and found it extremely useful. Based on the same principle, TinyTalk classes offer a combination of singing and sign language. The classes are relaxed and fun and great for children.
TinyTalk has won several awards. The brand won the International Junior Awards in 2015, it was the finalist of Working Mums Awards in 2015, the gold winner at Gentle Parenting Awards in 2016, and the winner of Netmums.com Awards.
TinyTalk franchise offers flexible work hours, and is specifically designed for entrepreneurial mothers.
Potential of TinyTalk Franchise
TinyTalk classes are extremely beneficial for parents as well as children. It gives you the opportunity to communicate with your child before they start talking. You can gauge what goes inside your child's mind using signs. The classes are a great time for parents to interact with other families and give children an opportunity to play and bond with other kids their age.
TinyTalk is a great franchise option for young parents looking for flexible work hours.
Today, TinyTalk is a team of 130 teachers who teach more than 500 classes in a week. They work with over 7000 families and are well known as a leading sign language franchise in the UK.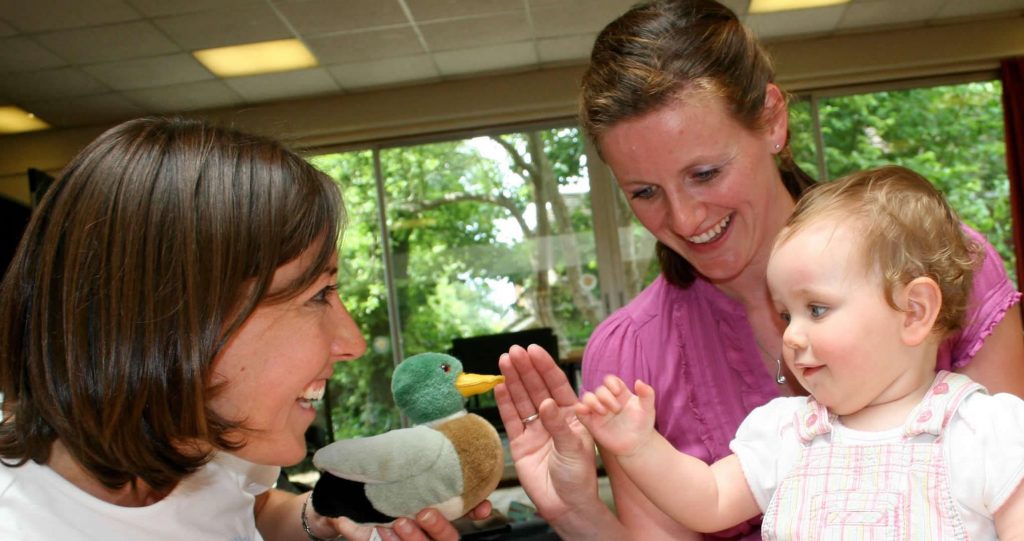 TinyTalk Franchise Cost & Fee Information
Unfortunately, the company has not released the precise costs of the franchise. To know the cost of investment and other fees you can contact the TinyTalk franchising team.
How to Apply for TinyTalk Franchise?
If you are interested in taking up the TinyTalks franchise, you can write an email to: helenre@tinytalk.co.uk
Alternatively, you can call the TinyTalk office on 01483 301444 or call 07779 224591.
You can also contact them via the TinyTalk Facebook page: https://www.facebook.com/TinyTalk-WokingChertseyWeybridge-218370078191995/
TinyTalk Franchise Training and Support
TinyTalk believes that franchising is a team effort. They have a network of franchisees always ready to help and support one another. You can expect undying assistance and support. The TinyTalk team will help you every step of the way in running your business successfully.
Frequently Asked Questions
Who can open a TinyTalk Franchise?
Anybody who likes to work with babies, can sing and has an interest in baby sign language can open a TinyTalk franchise. If you like flexible work hours and are caring and gentle with babies, then you should go ahead and apply here. Rest assured the work at TinyTalk will always be rewarding.
Is it safe to invest in TinyTalk in UK?
Yes, it is completely safe to invest in TinyTalk. TinyTalk is a great opportunity for people looking for a good work-life balance. It is especially great for young parents. Moreover, the many awards and accolades make TinyTalk a proven success.
What is the minimum profit one can expect monthly and yearly? 
The precise information is not available. However, your income would depend on your own efforts. If you are able to get more clients, then you can earn more money. You need to be truly passionate and patient to work with babies and young parents.
Is Funding support available, if yes then for what options?
The franchisor has not revealed this information. But, you can directly discuss it with the TinyTalk franchise team.