Reptiles are fascinating for some and scary for others. Lizards, however, seem likable to most people, and that's why a lot of folks want them as pets. They can be quiet and cute, and just watching them is relaxing.
So, if you are a lover of lizards and are looking to find the best as your first pet, we are here to help you. Each lizard is unique and has its own specific care requirements. Some can be outgoing and others are shy.
Lizards can live a very long life, so picking one that matches your lifestyle is key. Up next we're going to tell you about the characteristics of some lizards you can keep as pets.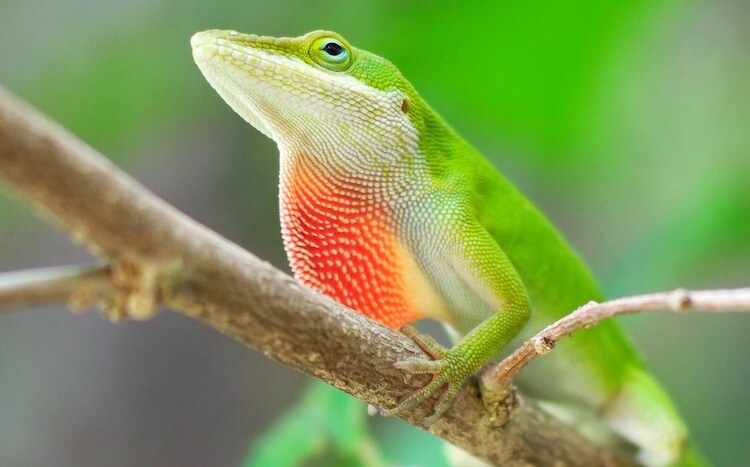 Green Anole
This particular one is from the Southeast region of the US and the Caribbean.
They are known by hobbyists for their extensive bright red dewlaps, found under their chins, which makes them extremely beautiful as it's a big contrast from their bright green bodies.
This is essentially a very small lizard but has got a long tail. Its housing does not take up too much room in your house, and a 20-gallon enclosure is more than enough for them to be comfortable.
They do require some basic light, humidity, and warm temperatures though.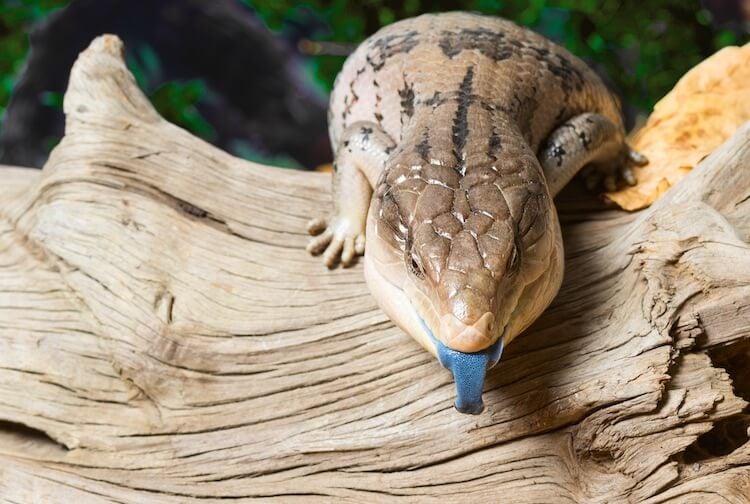 Blue-Tongue Skink
This particular lizard is best known for its bright blue tongue. It is an Australian native, and though it eats a mostly vegetarian diet of vegetables and fruit, it can occasionally eat worms and mice.
It is a little bit heavier than other lizards and it does get very long for its weight – it can be almost 20 inches long.
It is very quiet, docile, and can be tamed easily, and if it feels threatened, it can have a strong bite, so, when around children, make sure they understand how to handle it and they must be supervised at all times.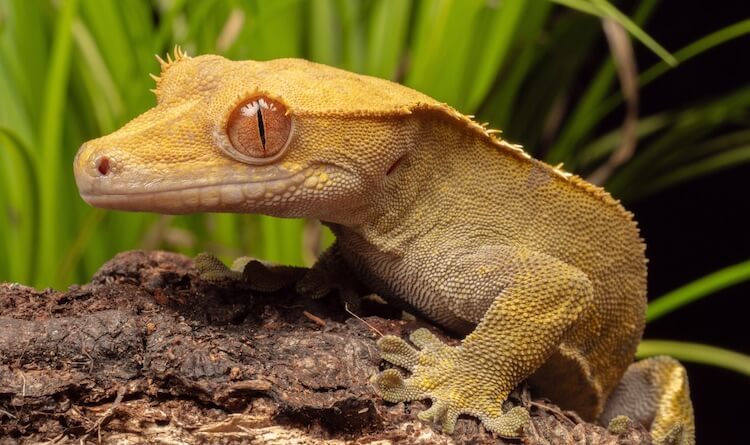 Crested Gecko
This Lizard is from New Caledonia, which is an island near Australia. Geckos are very well-known for the long hair above their eyes that look like eyelashes. They also have spines from their heads to their tails.
The crested Gecko is just like most other geckos and has got webbed feet which they love to climb with. They need a tall tank and a warm environment with very good humidity.
Because they are nocturnal, they don't require a lot of light. Giving them two hours of light each day is enough.
They are however small in size and can grow up to 8 inches. They do live for about 10 years and cost between $30 and $300.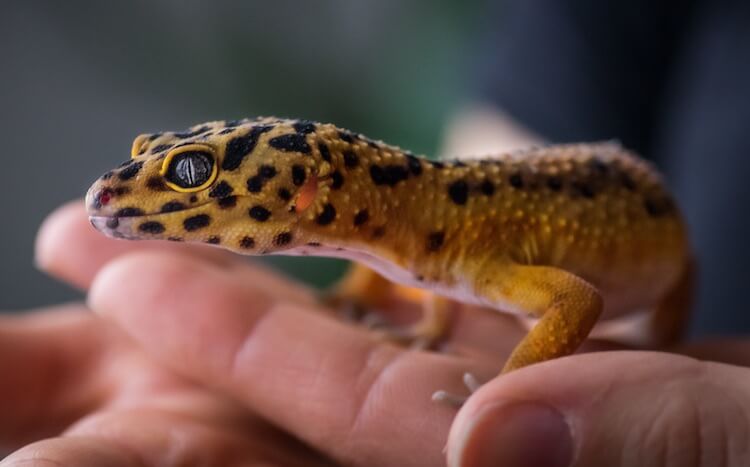 Leopard Gecko
This is a very popular lizard, and it's widely known for being an amazing pet for beginner herpetologists. It is coated with a beautiful pattern of brown spots which are just like the leopard it's named after.
It is generally a docile lizard and it's not likely to bite at all, and it's easy to take care of.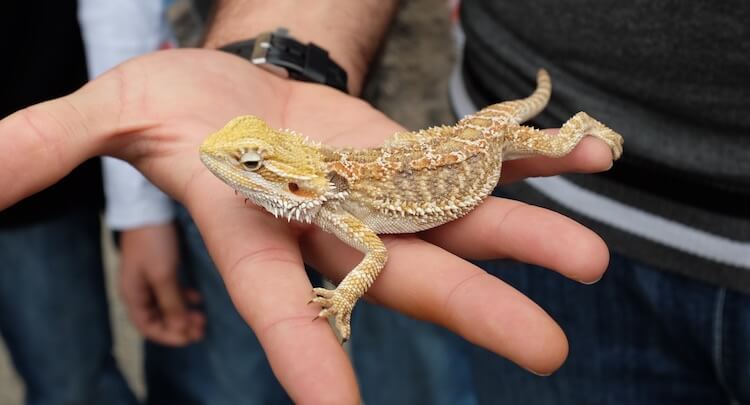 Bearded Dragon
The Bearded Dragon lizard is popular because it is easy to care of and it is outgoing. It is one of the best reptiles you can keep in your home.
They are found in Australia and are known for the way they communicate with one another. They usually fold their skin under the chin and then puff out a beard.
They are active all day long and eat a wide variety of fruits and insects.
Conclusion
Regardless of which pet you are thinking of getting, it is important that you clearly understand your potential pet's personality and lifestyle before choosing one that is suited to the way you live.
Lizards may look small and easy enough to take care of, but they also have their distinctive needs, so you must make sure you can meet them before adopting your new reptilian friend.