For many people around the globe, working remotely has become the new norm. Remote work has become necessary, especially with health-related issues the world is facing right now.
That's why a lot of employers have elected to let their staff work remotely for their safety and wellbeing. In addition to the health issues, more and more people are working remotely as it saves them commuting time.
If you have been working from home but still have not adjusted, or you are new to the scene, here are some of the most valuable work from home tips you should know.
4 Best Remote Worker Tips
Start with Yourself
When it comes to working from home, the first thing you should know is that you should take some time for yourself before starting the day. Look back on the time you are still physically going to work.
You probably took a few minutes or an hour to prepare and travel. In the same way, it is better to establish a routine in which you prepare for the day ahead.
Waking up an hour early can give you ample time for preparing your breakfast, freshening up, and setting up your workstation.
This way, you do not feel like you are getting up in the morning only to work. It can also allow you to rub the sleep from your eyes and fire up your mind and body before jumping into work.
Set Clear Boundaries
You want to make sure that your work does not bleed into your personal life, as hard as that may be, especially as your home is also now your workplace. The best way to start is to set up a dedicated space for work and work alone.
Avoid working in areas associated with relaxation and personal time such as your bed or dining table. If left without a choice, especially in studio apartments with minimal space, make sure to separate your life from work.
If you live with other people, make sure to inform them that just because you are home does not mean that you are free. Ask them to treat your work hours as they normally would if you work on-site – as if you are not available.
Establish a System
Now, you want to make sure that the way you work remains systematic, but this boils down to how your team operates. As you are now in a work from home setting, you should consider using online collaborative and monitoring tools.
This way, it is easier for you and your team to show outputs, make suggestions, view changes, and other similar activities. Similarly, you should create a system that lets you track your time.
Setting alarms for breaks, snacks, lunches, and start-of-day or end-of-day is a great way to ensure that your work hours and personal time do not mix.
Communicate Properly
Another thing you should do is to communicate properly and effectively. In an office setting, there are chains of communication that you follow and this applies to remote work.
When talking with any co-worker, you want to make sure that your message comes across clearly. Keep in mind that it is better to overcommunicate than under-communicate and leave out potentially vital details.
Implementing tools for important communications is also a great way. For example, office-wide memos and long-term policies should be sent via more permanent channels such as emails.
While instant messages may be faster, those messages may be deleted after some time, but emails we have on hand longer. In the case of chats of video/voice calls, a summary sent via email may be a great addition.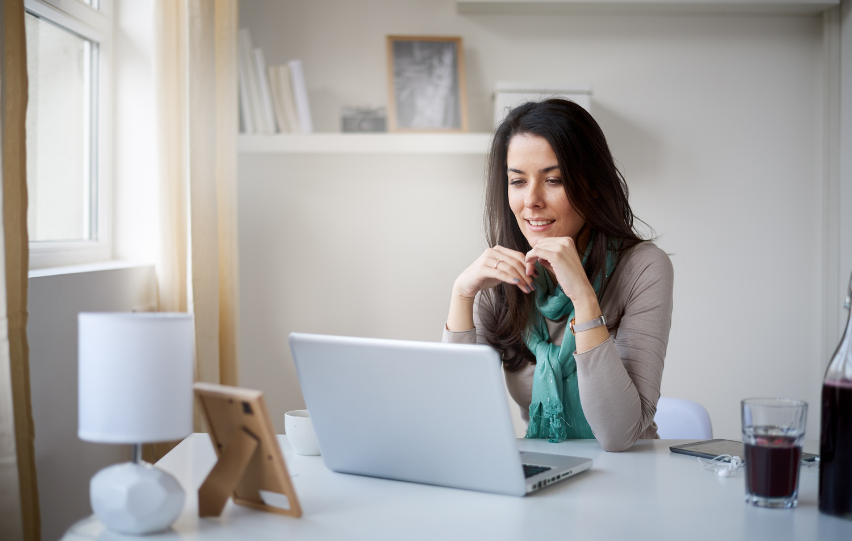 The Bottom Line
Working from home may be more stressful to some and more favorable to others. To work productively while taking care of yourself, make sure to keep these remote working tips in mind.