Sitting at home with a tub of ice cream is all well and good while you nurse yourself through social distancing, but your body isn't going to like it. And it's going to show it to you when you get back out on the scene.
So, it's time to take matters into your own hands now and fix the situation you've put yourself in. Sure, it can be boring working out at home, but you have options.
Up next we're going to tell you how to get into group fitness activities while social distancing at home. It's time to get the hot body back into shape.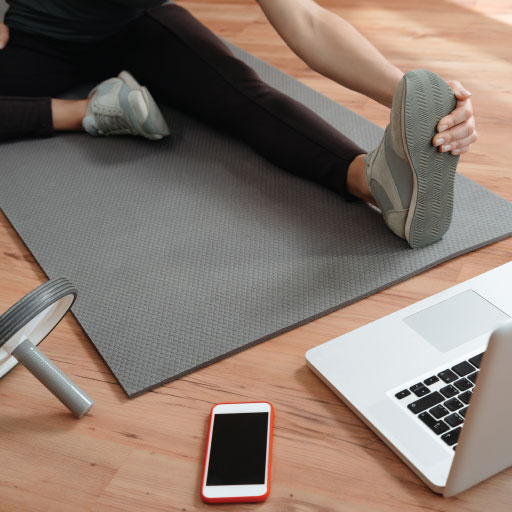 Set Up a Virtual Workout via Zoom or FaceTime
Since social distancing is a guideline we must practice, we can't physically meet our workout buddies. Yet working out alone can be boring and demoralizing.
If you are the type that loves group workouts, it's still possible as we practice social distancing-virtually. If you have a dedicated training partner as a group, why not connect via Zoom/Skype/Facetime once or twice in a week?
When you are able to see your group mates sweat as they work out, you will feel connected and energized to keep on. You will feel less alone and hence get motivated to work harder.
You can try indoor cycling, yoga and circuit training, depending on the size of your home and what you are used to can be great virtual group exercises.
Set Weekly Challenges
Challenges keep you motivated throughout the week. They will push you, especially when you know your buddies are watching. You don't want to fail the challenges. Some of the weekly challenge ideas include who can do the biggest pushups?
Who can hold the longest plank? Who can run/cycle the longest time? Who eats the healthiest and who is able to burn the most calories?
To spice things up, you can add incentives and gifts to whoever wins a weekly challenge. As a group, agree on the reward or gift for the winner which can be money sent electronically or a gift card sent to their email.
This pushes everyone to work harder and win the challenge.
Start Virtual Workout Together
A work out partner helps you stay accountable. Much as they won't be knocking on your door to check on you, they can do it online. Agree on the virtual work-out time and ensure you text or call your partner before the session commences.
Let your work-out partner know you are staying on track by showing each time and looking out for them in case they forget. This creates a connectedness to push you.
Virtual Training App
Advanced technology has made it easy to achieve virtual group fitness using related apps. Some of these include running and cycling apps like Zwift. It allows you race or train on virtual routes around the world,
The beauty with apps is even if you don't have a workout partner, you can join others that are already using the app. They also offer structured workouts with different coaches that will help you work towards a specific goal and stay in shape.
At times when your workout buddies are not up for a workout or virtual race, try live online cycling classes and running from sites like Peloton and Spinning.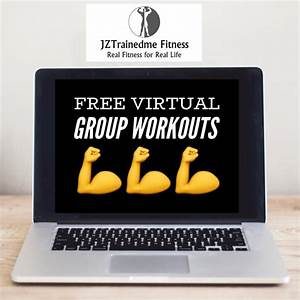 Keep a Virtual Workout Plan
Regardless of whether your workout partners are on the same training plan or not, you can still formulate one for the next weeks or months that you will be staying indoors.
You can do it via zoom or email. You need to first agree with a plan for, let's say the next 10 days, and make a shared Google Doc for it. When you complete one, mark it with an emoji so your buddies know you have completed it.
Last Remark
Much as we can't do the exercises we were used to due to social distancing, group fitness is still possible. Embrace advanced video technology like Zoom, Skype and Facetime to keep you connected.