Tim Hortons established in the year 1964 by its founder ice hockey legend Tim Horton. It specializes in serving the finest coffee in different types of sizes, shapes and styles. It initially had doughnuts on its menu, but its modern menu is diverse. They also serve toasties, muffins, bagels and sandwiches. In some ways,  Pret a Manger is their most similar competitor. They offer a unique experience to their customers by providing high-quality and cost-effective food items on its menu.
This blog will further discuss the relevant details related to the Tim Hortons franchise and how can you apply to open its franchise. After reading the blog, the readers will enlighten themselves and know what they can expect from the Tim Hortons franchise.
Tim Hortons Franchise STATS
MINIMUM INVESTMENT
EUR 120,000
FRANCHISE FEES
~ EUR 30,000
BUSINESS CATEGORY
Food & Drink
Tim Hortons Franchise History
Tim Hortons founded in 1964 by Tim Horton. It is a doughnut and coffee franchise, which has expanded its business successfully. By the year 1967, Tim Hortons opened its first franchise and after a decade, its franchise expanded into francophone Quebec. In 1984, Tim Hortons opened its franchise in the USA in Tonawanda, New York. By 1990, Tim Hortons had over 500 restaurants running successfully.
In the 1980s and 1990s, Tim Hortons experimented with campaigns and products. They included soups, chilli, pastries, bagels, flavoured lattes, sandwiches and its famous "roll up your rim to win" competition. In 2014, Tim Hortons was acquired by 3G Capital and Burger King, who merged to form an International restaurant brand. In 2017, Tim Hortons opened its first restaurant in Glasgow, UK.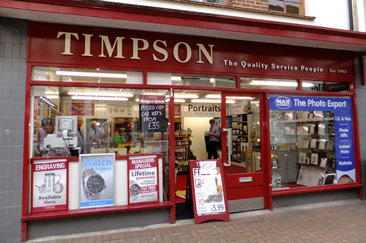 Tim Hortons Franchise Potential
Tim Hortons is an international brand name and is known for its high-quality food items. Their franchise holders get the rights to trade under the Tim Hortons global brand name and use its trademark. If you are interested in buying their franchise, then Tim Hortons also offers access to a well-developed support system that guides the holders to run their business successfully.
Buying or investing in their franchise is the right decision as their professional staff helps you expand and develop your business in no time. They also assist you when you are selecting the location for your store, do the preparation for the launch and runs marketing campaigns. They also provide on-going support services to their holders.
Tim Hortons Franchise Cost & Fee Information
There is not enough information given on the exact cost details of opening a Tim Hortons Franchise. The franchise agreement is for a twenty year period at a franchise fee of 30000 Euro. The interested individual must have approximately 1.3 Euro million and 490000 euro liquid assets in order to buy the franchise in the USA.
How to Apply For Tim Hortons Franchise
If you are planning to buy or invest in their franchise, then you need to visit their official website and submit the enquiry form and fill the details. After completing all the three steps, their team will fix an appointment and discuss your business plan.
Tim Hortons Franchise Profit Estimates
The Tim Hortons franchise is one of the leading brands and their franchise holders can get a phenomenal turnover. The profit varies depending on the size and the geographical location and ranges from approximately 7% to 9% of the total sales.
Tim Hortons Franchise Training & Support
Yes, training and support services are available at the Tim Hortons. They offer their franchise holders an extensive training program and support services. Their dedicated staff helps you to expand your business and guides you on how to recruit the staff, select the location, design phases and construction. At the Tim Hortons, they provide a week's training program in their head office Ontario and Oakville where they give you useful tips on the ins-and-outs of running a Tim Hortons restaurant successfully.
Tim Hortons Franchise FAQ's
How much does it cost to buy a Tim Hortons Franchise?
  ~ The cost of buying a Tim Hortons Franchise varies depending on the location and size of the restaurant. The individual should have 1.3 Euro million and 490000 euro liquid assets. The financial requirements can vary depending on the location and on the transaction type.
How much is the franchise fee of a Tim Hortons Franchise for a 20-year agreement term?
 ~ The franchise fee of a Tim Hortons Franchise is 30000 euro and it is to be paid before the restaurant opens.
What are the requirements to get qualified to open a Tim Hortons Franchise?
 ~ At the Tim Hortons Franchise, they look for individuals who share mutual commitment level, relevant skills, work ethics and dedication. Below is the list of a few qualifications they look for in an applicant such as:
They look for individuals who possess leadership qualities and excellent communication skills.

The interested individual should meet the initial investment requirements and should be dedicated to work full-time and follow work ethic.

The interested individual should have a keen understanding of how to manage their staff efficiently and on how to recruit.

They should have prior expertise in Management, preferably in food operations and restaurants.

The interested individual should know how to tackle their competitors and run their business successfully.
What is the term period of the license agreement of a Tim Hortons Franchise?
 ~ The term period of the License Agreement of the Tim Hortons Franchise is generally 10 years. The franchise holders can renew for up to a further period of 10 years.
How many units of the Tim Hortons Franchise can I develop?
  ~ The answer to this question is really simple! It will definitely depend on how many units can an individual develop without incurring a loss. At the Tim Hortons Franchise, they are currently offering franchise opportunities for Area Developers and for individual franchise holders. They motivate their holders to first fully develop their operational abilities so that they are capable of owning multiple restaurants without facing any trouble.