With increasing pollution levels and overworked people, cleaning is no longer a regular chore that you do in your house. People today prefer to seek professional help to clean out their houses or do laundry. There are close to 5.4 million cleaning businesses operating in the UK at the moment. Cleaning services are not just limited to houses, but are also used by the healthcare, hospitality and education industry to name a few. With increasing technology, specialized cleaning services have seen a growth in the past years. If you are interested in franchise options, the cleaning industry may just be the thing you are looking for. Here are some business options you are consider: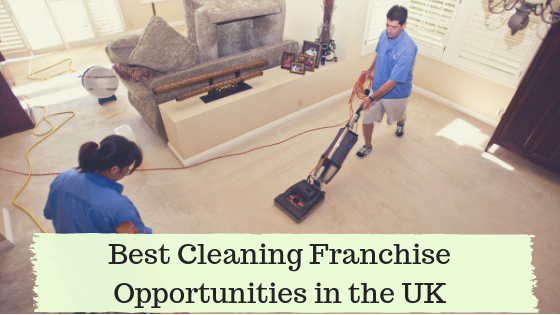 Best Cleaning Franchise Opportunities in the UK
My Window Cleaner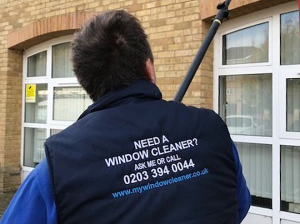 My Window Cleaner is a van-based window cleaning business that you can set up with a minimum investment of £7,000. You need no prior experience to be a part of the My Window Cleaner team. With third party financing options, this brand is a right choice for you if you want to venture into the cleaning world. Window cleaning is a service that anyone can require, whether it is an office, a home, a school or a hospital. With a comprehensive training plan, technical assistance and marketing solutions, My Window Cleaner is a business that you can run from the comfort of your home. My Window Cleaner also provides you with an app to manage your business meticulously.
Dial A Dog Wash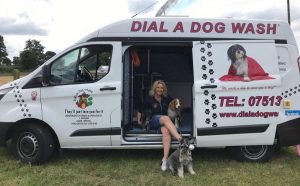 If you are a dog lover and want to work in a space where you get to see fluffy heads all day, the Dial A Dog Wash is the perfect opportunity for you. The pet industry in the UK is expanding each year with revenues reaching 5.5 billion annually. The Dial A Dog Wash franchise models comes with expert one on one trainings, 24 hours support system, marketing solutions, equipments and grooming sets. You also get the newspaper and social media advertising, public liability insurance for 12 months and a money back system. All this at a minimum investment of £15,499. The company also offer third-party financing options. This van-based business offers a potential revenue of £45,000 – £55,000 from just one van. You can have multiple vans based on your area and double up your revenue.
ServiceMaster Clean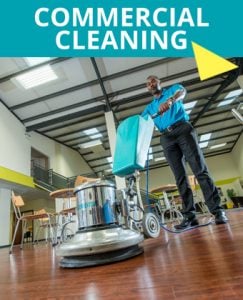 ServiceMaster Clean is a world famous brand with an experience if 60 years in the cleaning industry. ServiceMaster Clean offers 4 opportunities:
Commercial Cleaning
Residential Carpet & Upholstery
Commercial Carpet & Upholstery
Disaster Restoration
With a minimum investment of £5,999 + VAT, you get a franchise module with complete technical training and unlimited support for the ServiceMaster Clean franchise team. This is an e-commerce platform that gives you the convenience to manage your business effortlessly. The company also offers third party financing options that can cover up to 70% of the total franchise fee. The training is covered in the first two weeks by the end of which you receive a comprehensive business set including equipment, uniform, stationary, social media marketing assistance and a Google Ads campaign.
NIC Services Group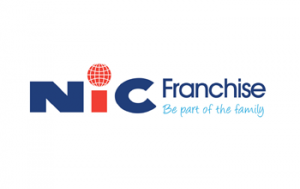 NIC Services Group is a commercial cleaning management franchise. NIC franchise offers a varied range of investment packages. The minimum investment starts from £20,000 + VAT. NIC offers different investment packages. If you choose their Silver and Gold Packages you get a guaranteed gross profit in your first year, which is paid in equal installments in the first year of franchise. The training includes cleaning methods, business training, sales and marketing assistance and client services. You also get administrative support like invoicing, credit control, HR and IT support and payroll services.
Clear Brew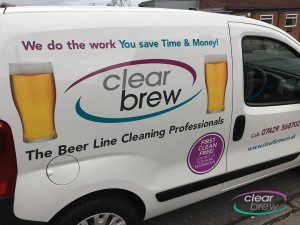 Clear Brew is a professional beer line cleaning service. With 44 functional franchises across the UK, Clear Brew is one of the fastest growing cleaning services in the UK. You can start with an initial investment of £17,500 plus vat. This is a home based opportunity where you can reap huge profits from the comfort of your home. The franchise gives you a full fledged training package, complete equipment, marketing assistance and ongoing support whenever you need it. Clear Brew also provides third party financing options. With Clear Brew you get to be part of an interesting off beat service.
Cleaning is a service that will never go out of demand. You can operate your business on a management level from the comfort of your home and hire staff for the cleaning services. The cleaning sector is a consistent sector and can offer great profits at low cost investments.