The fitness industry has seen a worldwide shift in the recent times. With changing lifestyles, most people are fighting issues like obesity, stress, heart issues etc. This is why there has been a huge demand for fitness centres and gyms off late. The promise of a healthy future coupled with good trainers and dieticians are compelling more and more people to avail the services of these gyms.
The fitness industry is growing at a huge pace. Many companies have been able to carve a niche for themselves and are now looking to expand their business via franchises. This is a great time to be part of this global wave. We will discuss some of these opportunities in this article: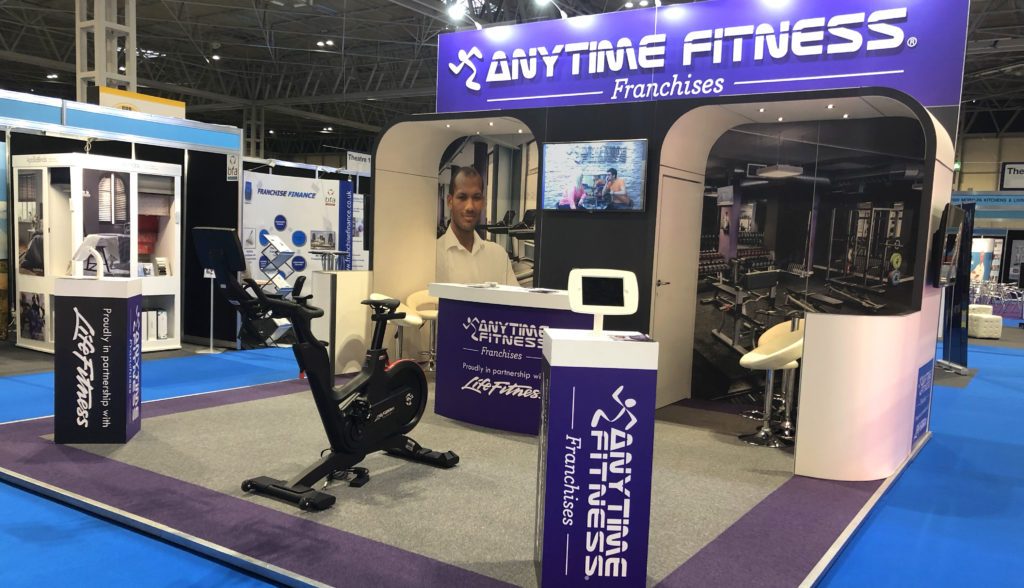 Best Gym Franchise Opportunities in the UK
énergie Fitness
At énergie Fitness, online memberships from just £14.99 a month, which makes this a hit among most customers. énergie Fitness has more than 15 years of experience in the fitness industry. At a minimum investment of £115,000, you too can be part of this popular entity. You will receive a step by step guide to run a successful énergie Fitness franchise from day one. The enterprise team will help you come up with the most profitable plan for your business. You will also receive assistance with gym equipment, membership management, marketing etc. énergie Fitness has been ranked no 2 in the 100 top UK franchises and is certainly a great opportunity for you if you wish to be a part of the fitness industry.
Anytime Fitness
Anytime Fitness was launched back in 2002 and has already become a global phenomen. There are more than 4,000 Anytime Fitness outlets in almost 30 countries. With a minimum investment of £170,000, you be a part of the Anytime Fitness family. Anytime Fitness also gives you the flexibility of working from home wherein you can appoint someone to manage the work on your behalf. Anytime Fitness offers you complete training and office support at a low monthly fee. Anytime Fitness also provides funding options from banks to make your transition into the business hassle free and easy. Anytime Fitness is a 24×7 operational facility for customers which guarantees a good profit for your business.
9ROUND
9ROUND is a very interesting take on fitness. Unlike a regular gym, 9ROUNDpromises its customers a fully loaded 30 minutes circuit training, that includes boxing, kickboxing and mixed martial arts.9ROUND has been able to establish itself globally with over 700 units worldwide. You need a minimum investment of £60,000 to start. The franchise gives you complete training to run your own unit. 9ROUND is a fun and engaging way to work out and is a huge success due to its varied activities unlike a traditional gym. If you have the liquid capital of £60,000, this may be the right franchise for you!
HITZone 
HITZone is another fitness venture to think out of the box. HITZone believes in the combination of high interval training and strength training. High interval training is known to burn calories both during and after a workout. HITZone is an extremely popular fitness choice for most health freaks. With a minimum investment of just £19,500, it should also be your choice for a franchise. HITZone offers a high profitability despite of a low income. With third party financing options available, HITZone is a great choice for a franchise.
Snap Fitness
Snap Fitness was established in 2003 and has been running successfully ever since. There are currently 65 Snap Fitness centres in UK and the company is planning to open 20 more this year. You can open a Snap Fitness franchise with a minimum investment of £125,000 and a maximum of £354,000. Snap Fitness also provides financial assistance of up to 70% to some applicants. There is a special on boarding training to help you ease into the business. The training includes support in sales, marketing, recruitment etc.
With the global consciousness on fitness on the rise, this is a great time to venture into the world of fitness. Currently, there are 9 million users of the fitness industry and this number will only increase. These companies give you a chance to be part of successful business at reasonable investments and the right funding options.