If you are looking out to pick a franchise to run a successful business, a Vending Machine Franchise is a great option. People consider the UK as the foreground of Vending Machines. Vending machine franchises are also a lot more reasonable as compared to other industries. They are also a popular business as they offer much ease and convenience to their customers. They demand minimum staff, and storage space so the investment is also little. You will always be in demand for a Vending Machine.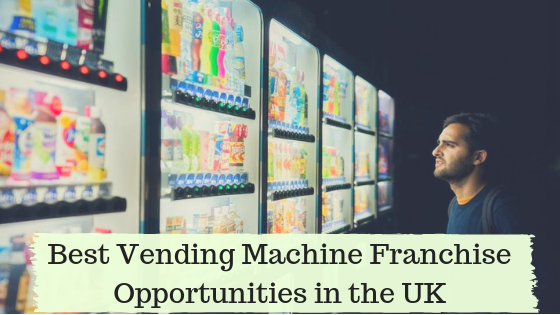 Best Vending Machine Franchise Opportunities in the UK
Here are some good vending machine franchises you can consider to be a part of in the UK:
Tubz Brands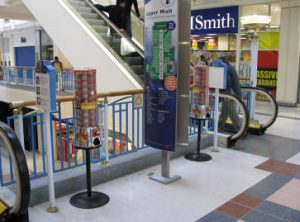 You can start a Tubz Brands franchise with a little investment of £2,995 + VAT. You will get a full training package, marketing support, a two-year guarantee on your vending machine equipment,24/7 technical support, free delivery of your vending machine stock and a dedicated customer manager to help you in your business. Tubz Brands is one of the most popular snacks vending machine brands across Ireland and the UK. Their vast knowledge and experience give you a franchise plan that comes in a complete package.
Card Connection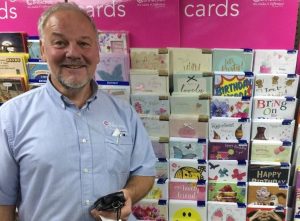 Card Connection is a pioneer of the greeting cards industry. Established in 1992, Card Connection has grown to be one of the biggest franchise brands in the greeting cards domain. This franchise requires more investment in comparison to Tubz Brands. With a minimum investment of £40,000, the company provides you with a comprehensive training programme that is spilt into classroom training as well as on the job training, a dedicated regional sales manager and constant support assistance. If you are someone who enjoys a good work-life balance and have a desire to manage your own successful business, then Card Connection is the right choice for you.
Charge Point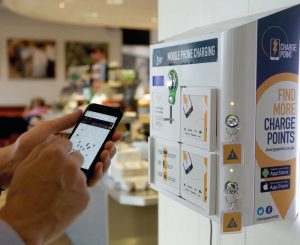 The beauty of a vending machine business is that it can be incorporated in so many different industries. Charge Point is an interesting business model that capitalizes on the requirements of today's times. Charge Point units are simple to use charging points that offer pay to use and free to use business models to their customers. Each unit comprises of 2 secure mobile charging lockers. Charge Point can be run from home, with a minimum of investment of £7,495. You will also receive franchise training, pre opening and post opening assistance, marketing support, an operations manual and a presence on the Charge Point website.
CAFELAVISTA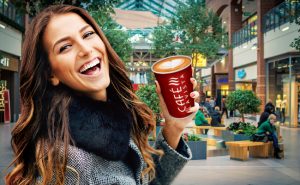 CAFELAVISTA is an interesting business model offering hot and cold drinks on the go. You require no premises, staff or storage for running your CAFELAVISTA franchise. If you opt for their franchise, you will get an auto installed vending machine on their partner sites. Even with a sale of 10 cups a day, you can hope to earn £87 monthly. CAFELAVISTA offers a 10 year franchise agreement with equipment, marketing support, maintenance and the promise of a successful business. With an investment of £5,500 + VAT you can be part of a business with a promising future. As per statistics, people on an average buy and consume around 8 million cups of coffee from vending machines daily. Caffeine drinks can never go out of the market, which makes CAFELAVISTA a great business choice.
Smiley Booth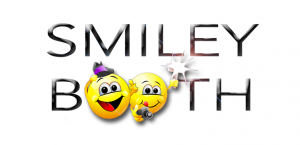 As the name suggests, Smiley Booth is a photograph vending machine. With a minimum investment of £14,995, Smiley Booth is a great opportunity that gives you a home based working model and flexible hours. This franchise requires low investment and the company also offers different financing options along with a comprehensive training module, 24/7 technical support, marketing support and a high return of your investment. A photograph vending machine franchise is a low risk business with great potential. Moreover, Smiley Booth gives their franchise individual support to help them grow. Along with the training you will also have a designated digital marketing and social media marketing manager, graphic designer, videographer, photographer and a franchise manager. You will proper technical support to run your photo booth and an opportunity to bring a smile to your customer's faces.
Vending machines are easy to operate, require minimal investment and trainings. You practically need to staff at all and manage your business on your own. They are also great for people who are looking for part time, home based or flexible hours of work. With these companies, you get an established brand and customer base for your business.